We have been working with Network Space since 2017. Together we have designed and delivered industrial workplace solutions across the North of England. These have ranged from bespoke new build developments, to innovative business parks and complex refurbishments.
Project Credits
Network Space

Client

North West

Location

Industrial

Sectors

Architecture, Sustainability, Retrofit

Services

2,000 - 128,000 sq ft

Size

Various

Value

2017 - Ongoing

Programme

Ongoing

Status

BREEAM Excellent

Certifications

AEW Architects

Photography
Insider North West Property Awards - Purpose-led Innovation

Finalist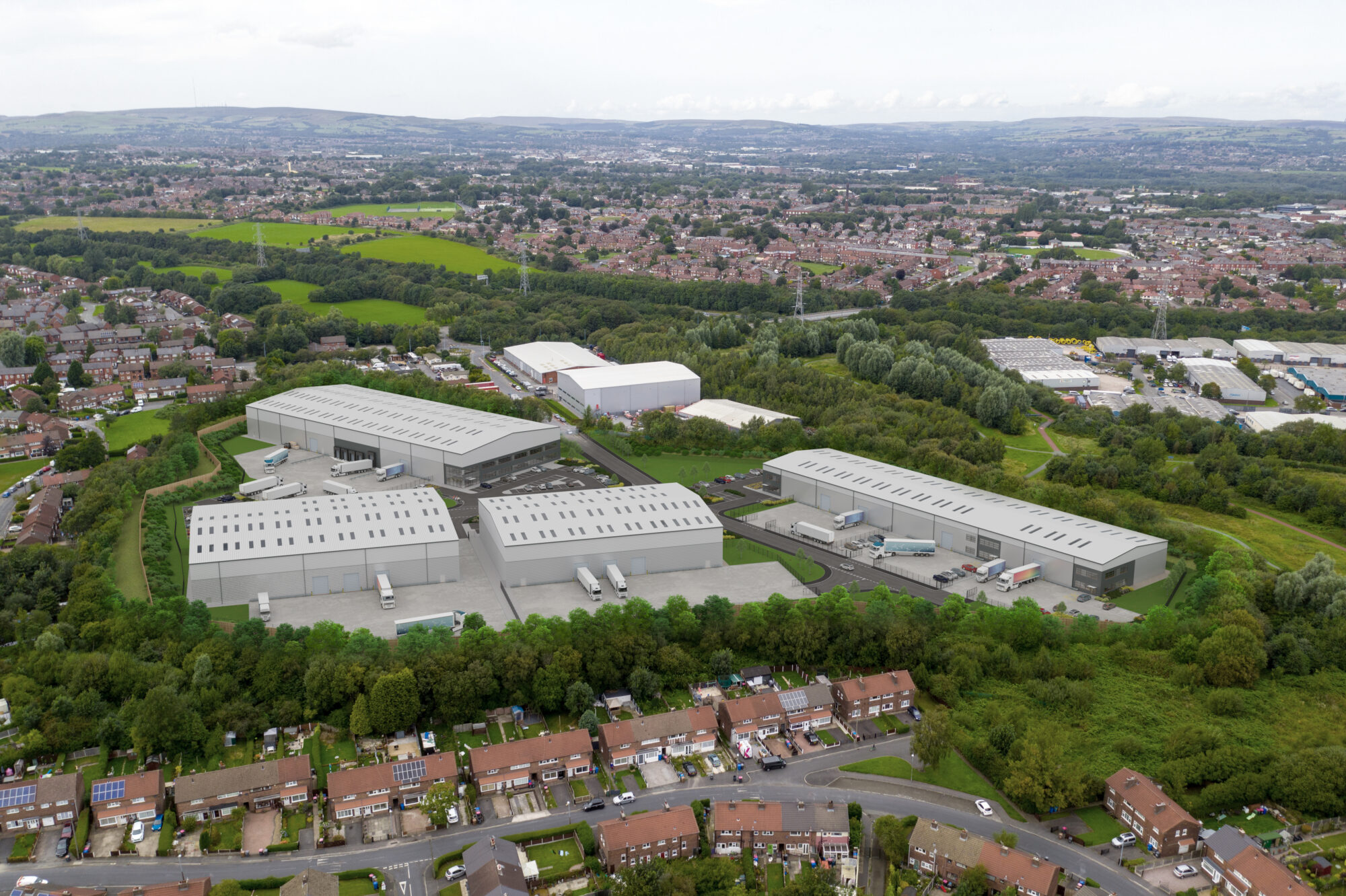 Project Team
Alan predominantly works in the industrial sector and has extensive experience in masterplanning, distribution, warehousing, manufacturing, R&D and energy projects - leading a team of specialist architects and technicians through all stages. From day one, Alan is committed to exploring all potential constraints and opportunities to ensure successful planning and delivery with sustainable outcomes.
Dave Somers
Associate Director
Dave's experience is diverse but with extensive experience in the Industrial and Retail sectors. Dave has developed multiple out of town shopping centre schemes and employment parks covering typologies from trades counter to warehousing and distribution facilities. Dave constantly looks for pragmatic, simple design solutions to aid the smooth running and commercial success of our projects whilst maintaining the overall design ethos in the detail.
Peter Bartley
Sustainability Manager
Peter has over 15 years of industry experience providing energy and sustainability consultancy services across a broad range of sectors. He has been at the forefront of whole life cycle assessment methods since 2018 and has specialist experience carrying out whole life cycle assessment, dynamic building modelling and advising and informing BREEAM and net zero strategies. In addition to leading the Sustainability Team, Peter oversees AEW's "Sustainability Influencers". Together they drive continuous improvement in minimising our corporate and project environmental impacts.
Let's Talk