Carrington Gateway is the first phase of the Future Carrington site. We were appointed by HIMOR on a framework agreement to masterplan, design and deliver all industrial development across the 1,660 acre Future Carrington site. This first phase saw us design and deliver 6 units spanning over 210,000 sq ft of industrial space.
Project Credits
Wain Estates (Formerly HIMOR)

Client

Carrington

Location

Industrial

Sectors

Architecture, Masterplanning

Services

211,000 sq ft

Size

£11.5M

Value

2017 - 2020

Programme

Complete

Status

Eric Wright Construction

Photography
1st phase of
Future Carrington
211,000 sq ft
of industrial space
6 units ranging
11,000 - 104,000 sq ft
Technically challenging
including COMAH zones
The Brief & design Development
Future Carrington is a one of the UK's largest brownfield regeneration schemes which will transform the 1,665 acre former Shell petrochemical plant. Wain Estates' vision is to provide 3.5 million sq ft of employment and 2,900 new homes around three sustainable new village centres over the next 15 years.
We were appointed on a framework agreement to masterplan, design and deliver industrial development across the Future Carrington site. Our initial commission was the Carrington Gateway site.
The site was technically challenging in terms of design and delivery with COMAH Zones and possible presence of Unexploded Ordnance (UXO) from the Second World War. There were also several major accident hazard pipelines and a gas main crossing the site as well as ground issues. Baseline analysis and liaison with specialist consultants were therefore key aspects of our work.
With a proper understanding of the site and its constraints, we progressed to design. The client's vision for 'Future Carrington' was to regenerate the estate and create a legacy that Carrington and the surrounding communities could be proud of. This initial phase of development therefore needed to be of the highest quality and respond to the needs of various stakeholders.
Each of the units was designed on a speculative basis to allow flexibility throughout the design and construction phases. The scheme was designed using collaborative 3D models with the innovative use of Virtual Reality helping to communicate the concept with the client, the Local Planning Authority, local residents and other stakeholders as part of an extensive public consultation process.
"Carrington Gateway is the culmination of a huge amount of hard work from the entire team, but it is just the start of an amazing project that will create a lasting legacy for Carrington and the surrounding communities."
Dave Somers
Associate Director, AEW Architects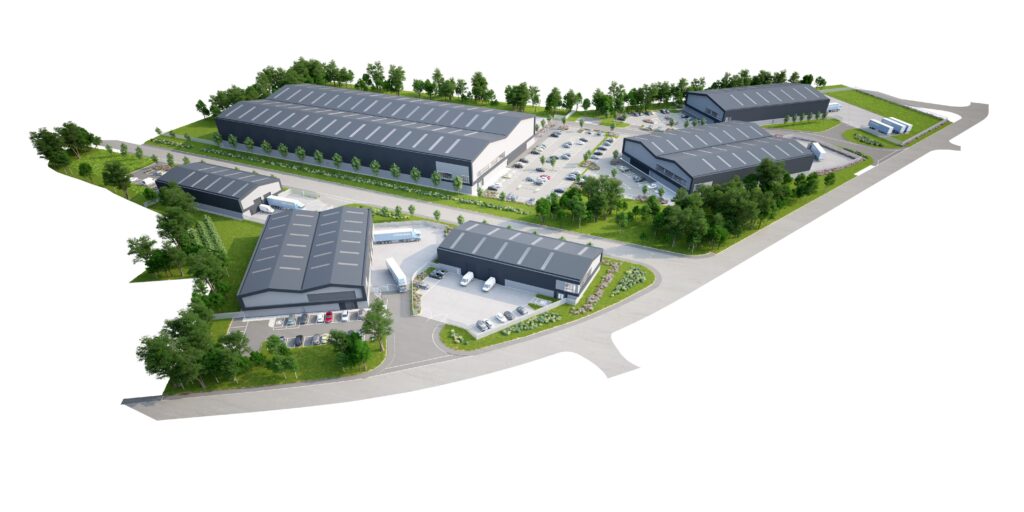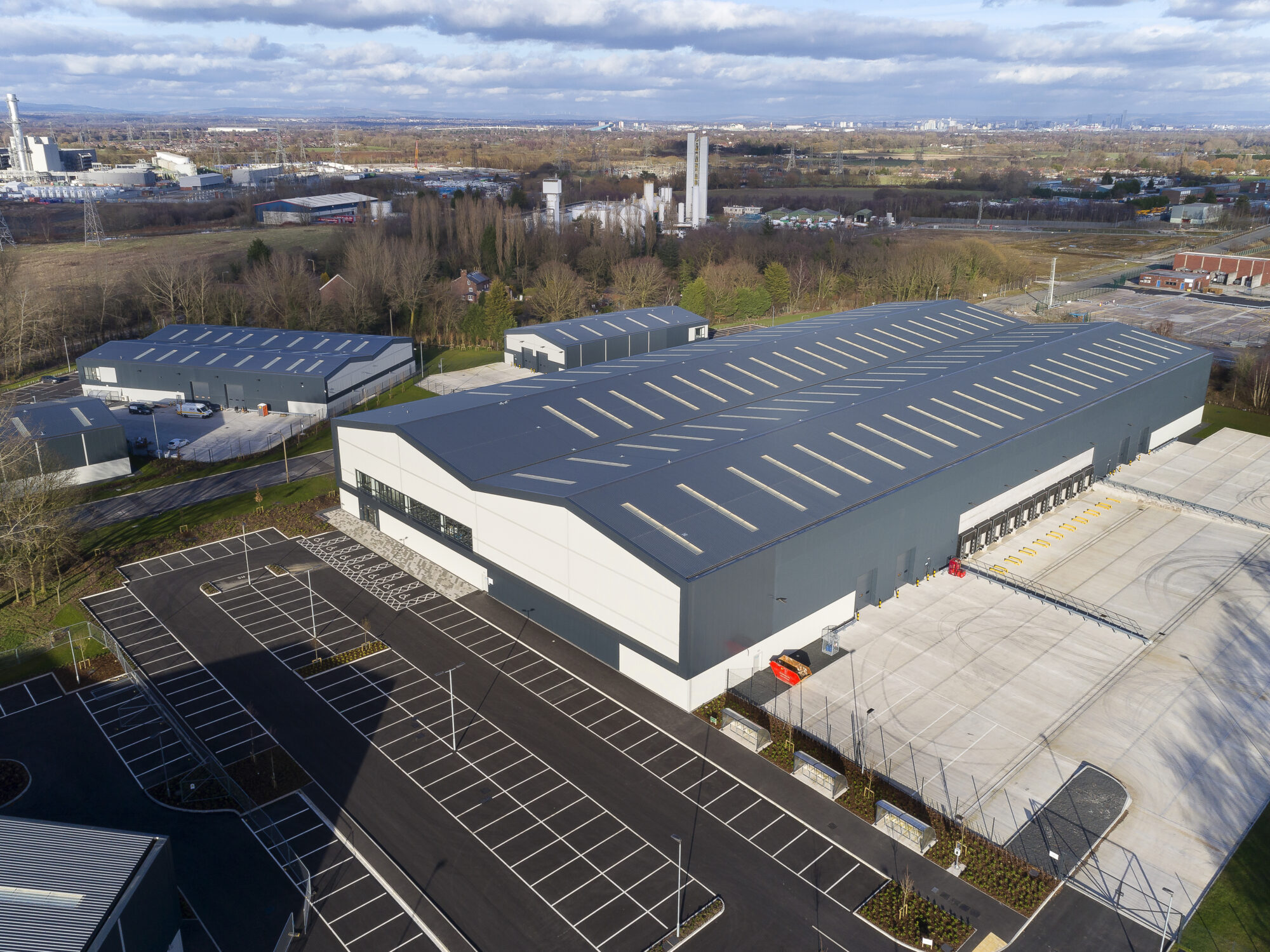 The final scheme totals 211,000 sqft of industrial accommodation across six buildings, ranging from 11,000 to 104,000 sqft.
We developed a distinctive architectural brand and specification framework, which sets the benchmark for future development across the estate. The design reflects the rural location and plays on the current and past industrial use of the area, with a contemporary agricultural language providing a scalable and flexible aesthetic, supplemented with generous landscaping to enhance the setting.
The project has also proved to be commercially successful. In 2023 Wain Estates successfully sold 3 of the units to Cabot Properties. Across the six units, tenants include Max Fame who have taken a 10-year lease, Hilti, protective Packaging and Charles & Ivy.
Project Team
Andy Rainford
Managing Director
Dave Somers
Associate Director
Let's Talk