Forge Lane Water Tower is a Grade II listed building in Congleton Cheshire. It has been sensitively restored and repurposed to create a new family home and is famous for featuring in an episode of Channel 4's Restoration Man.
Project Credits
Private Client

Client

Congleton

Location

Residential

Sectors

Architecture, Interior Design, Planning Consultancy, Heritage

Services

Size

£400,000

Value

2011 - 2013

Programme

Complete

Status
Grade II listed
water tower
Featured in Channel 4's
Restoration Man
The Brief & Design Development
This project saw former AEW Director, Andy Critchlow, convert a derelict Grade II listed water tower into his home. The tower, standing 15m high and 11m in diameter, was decommissioned by United Utilities in the early 2000's and had stood empty and decaying since. Andy purchased the property at auction and set about its restoration with the help of AEW.
We provided specialist architectural advice to ensure the greatest thermal efficiency and product specification throughout, which were carefully balanced with the conservation requirements. We also engaged with experts in Renewable technology to ensure ongoing efficiency.
From purchase, we engaged with Cheshire East's conservation team to ensure a sympathetic conversion of the locally prominent building. In particular, the rooftop extension was designed to maximise the panoramic view but minimise distraction from the original building. The design was accepted by Cheshire East without objection – showing the success of the sensitive architectural approach and the extensive visual impact study undertaken.
"...There is a need for a real change in attitude to our building stock. We need to see the value in old, redundant buildings rather than building more new housing. I also wanted other people to see that there are plenty of fantastic buildings like this one that they could transform into their own home."
Andy Critchlow
Former Managing Director, AEW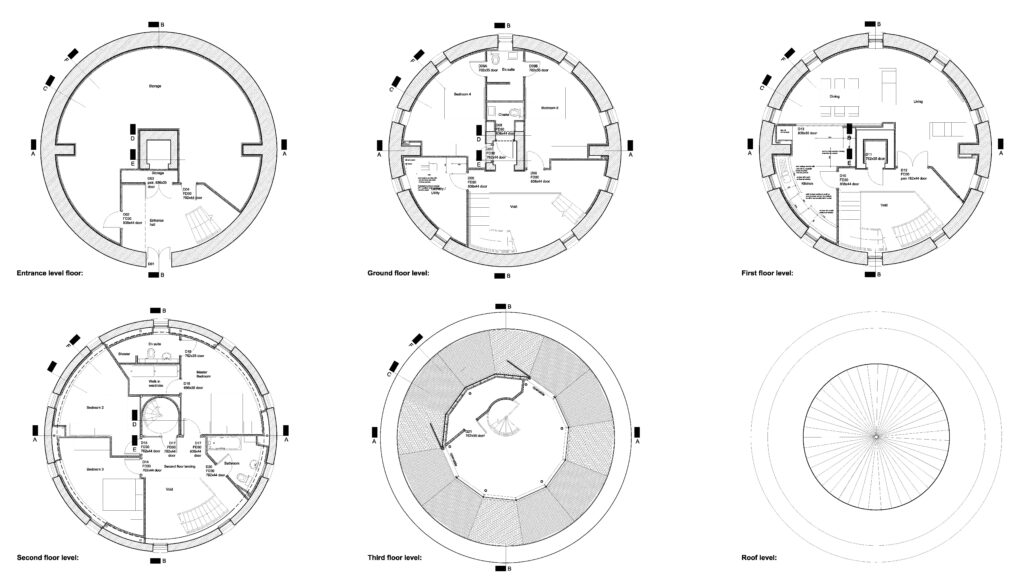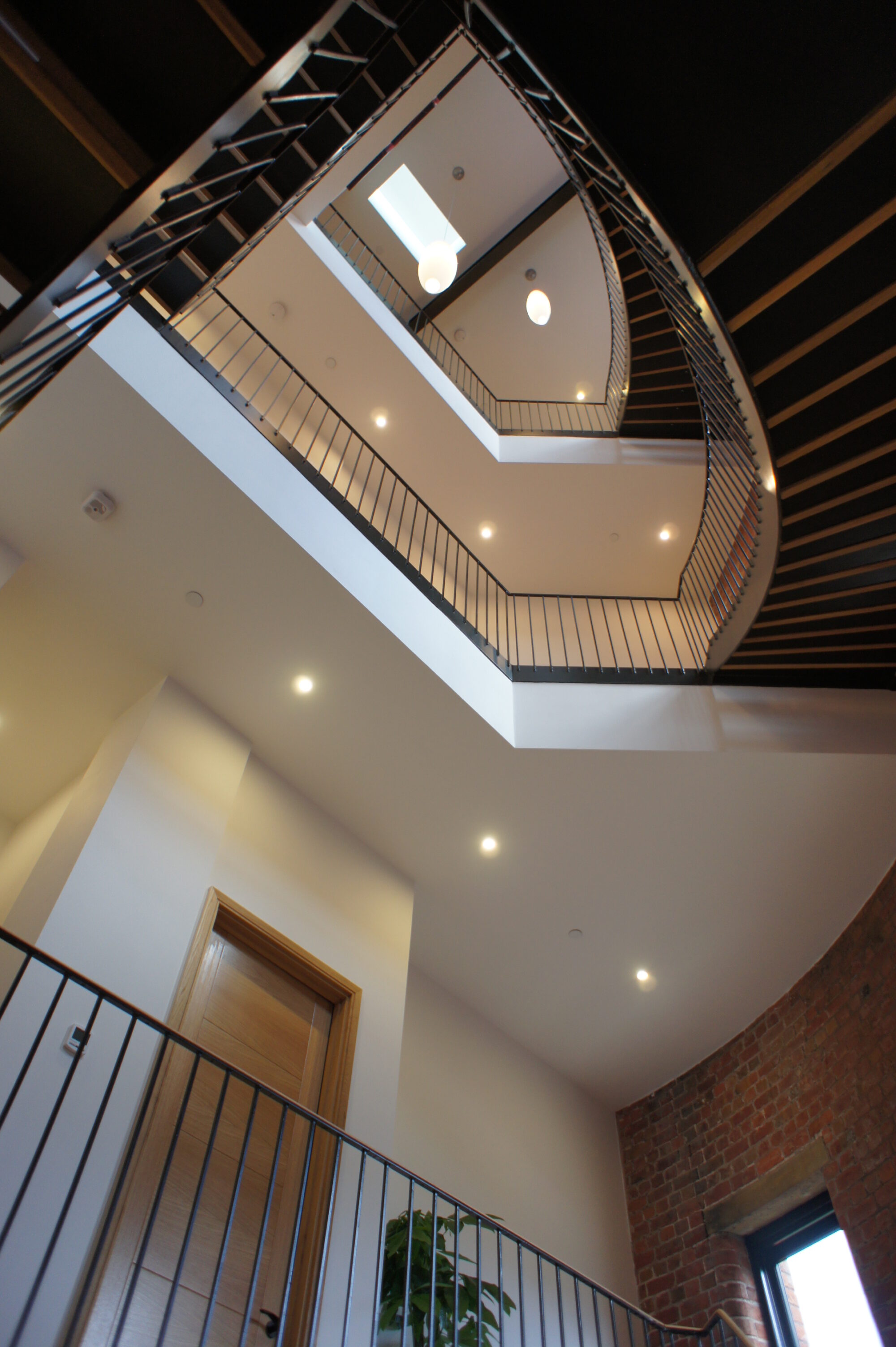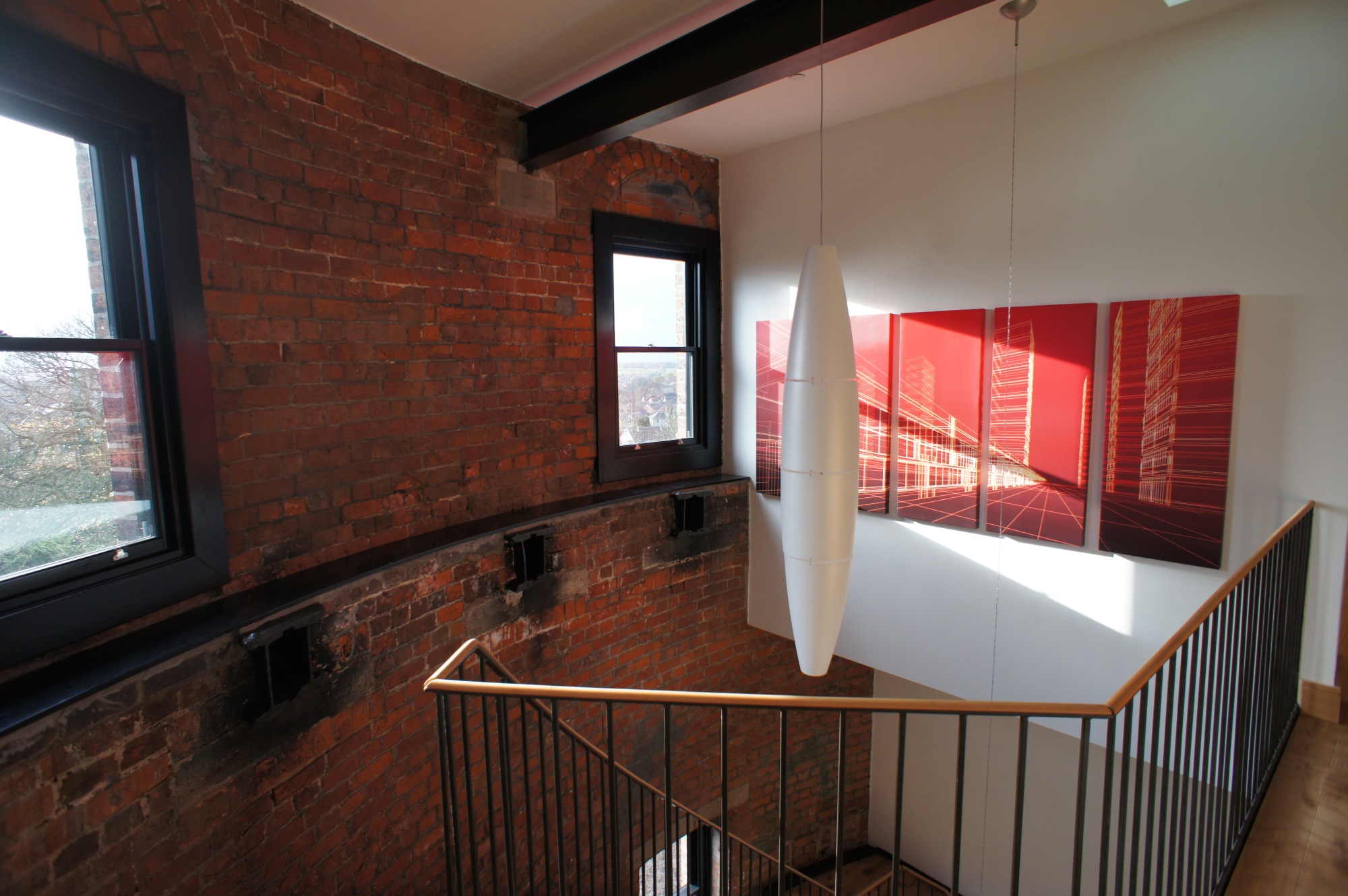 Conversion of the listed building has created a four-storey, five-bedroom family home with a top floor sun room that looks out over seven counties.
Innovative technology is used throughout property which allows constant internal comfort in a large volume without undue pressure on energy usage or running costs. The house employs air source heat pumps to run an under floor heating system, taking advantage of the huge thermal mass of the building. In addition, electricity is generated on site via a PV array on the detached garage block and the house utilises whole house heat and ventilation via a heat recovery unit.
A piece of Congleton's historic built environment is now preserved for future use. Its original use is documented and displayed in the Town's museum along with the conversion works.
The project was also filmed for an episode of Channel 4's, Restoration Man and has inspired another generation of homeowners and self-builders to adopt sustainable restoration.
Let's Talk