BAE Systems provide some of the world's most advanced, technology-led solutions across the defence, aerospace and security industry. We worked with them for over 5 years, with the support of our integrated BIM Team, to develop their Samlesbury estate in line with their bespoke requirements.
Project Credits
BAE Systems

Client

Samlesbury

Location

Industrial, Offices

Sectors

Architecture, Interior Design

Services

44,000 – 175,000 sq ft

Size

2015 - 2020

Programme

Complete

Status
Designed using
asset rich 3D models
165,000 sq ft
logistics facility
130,000 sq ft asset
management facility
44,000 sq ft advanced
manufacturing facility
The Brief & Design Development
BAE Systems provide some of the world's most advanced, technology-led defence, aerospace and security solutions and have unique estate requirements to facilitate their operations. We have worked with them since 2015 to design and deliver several new facilities at their Samlesbury estate.
Our first commission with BAE was to design a new defence logistics facility, known as DLC. This was delivered with the full support of our integrated BIM Team using an asset rich 3D model – an approach we adopted on subsequent projects across the estate.
Next, we were tasked with designing a high-quality asset management facility (AMF). We engaged with a range of key stakeholders through a detailed programme of workshops and presentations, to tailor the design of this bespoke facility to suit BAE System's requirements, as they consolidated several asset management sites together from around the UK.
Continuing our long-standing relationship, our most recent work has been the design and delivery of a new advanced manufacturing building known as Zone 5 and proposals for a new office building on the site.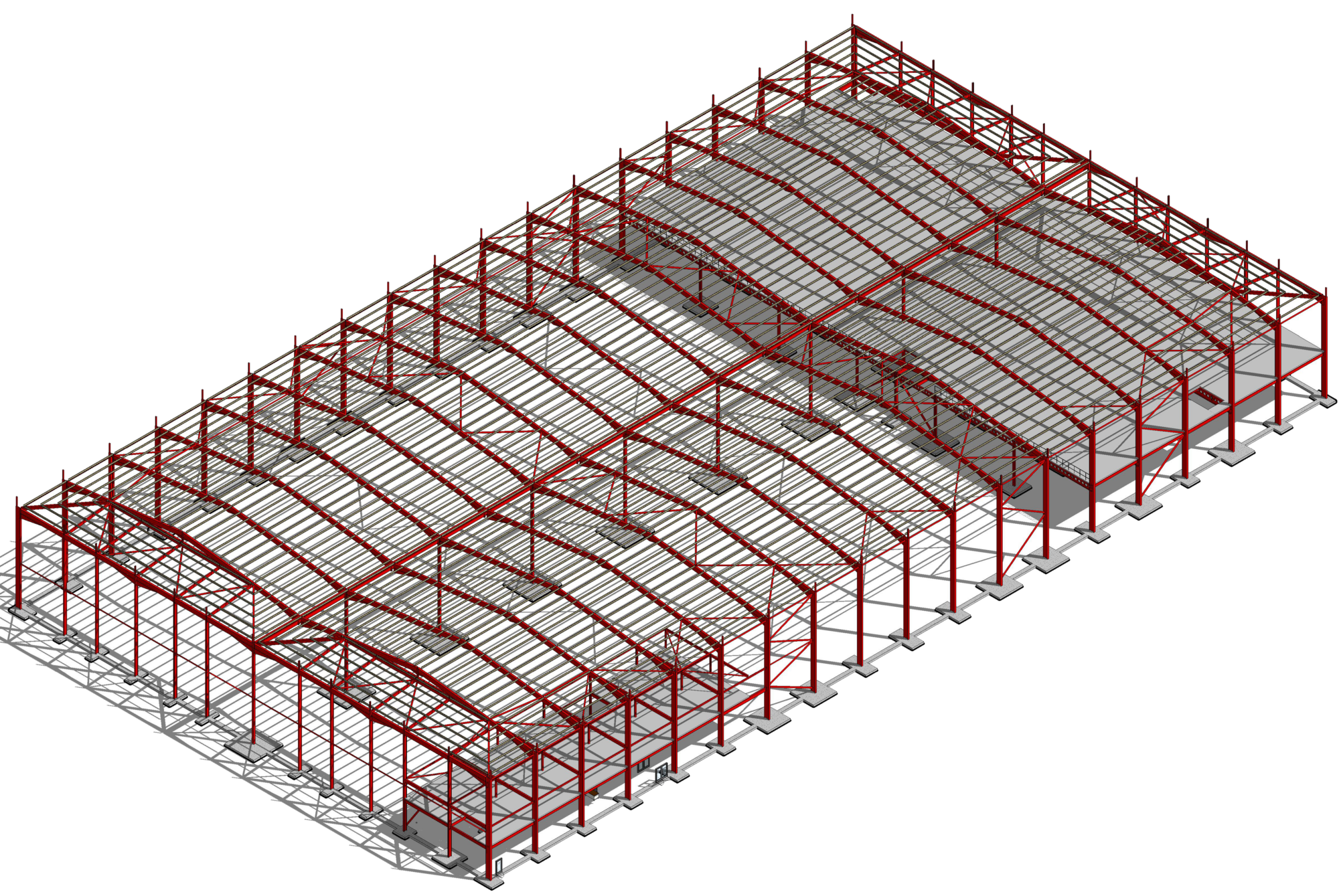 The final 165,000 sq ft DC building now provides a bespoke yet flexible building, including a mezzanine and temperature controlled and ambient storage, for BAE.
In delivering the DLC commission, we worked in close collaboration with BAE's BIM and facilities teams to test and push the boundaries of how technology can help deliver and maintain buildings. Developing employer information requirements [EIR], BIM execution plans [BEP] pre-and post-contract, the project followed a BIM level 2 route. Collaboration technologies were exploited to share data rich models from concept to completion and into the management phase.
The successful and well received completion of DLC, saw us appointed to deliver further commissions across the Samlesbury estate with the DLC used as the benchmark for all future BAE projects.
Our second commission, the AMF, completed in late 2020 and now provides a 130,000 sq ft asset management facility (AMF) for the company. Most recently we oversaw the design and delivery of a new 44,000 sq ft advanced manufacturing facility called Zone 5.
Notably, our BIM Manager Mark Turner was acknowledged by BAE for his personal skills, knowledge and commitment to the estate and was recommended for BAE's prestigious Chairman's Award.
Testimonial
"Managing the logistical demands of BAE's Military Air & Information business requires a world class team operating in world class facilities. The opening of the new Defence Logistics Centre marks the start of an important chapter in our long-standing partnership with BAE Systems, as we continue to deliver services essential to global defence and military aviation."
Chris Fenton
Managing Director of Industrial and Transport, Wincanton
Project Team
Alex is co-lead of, and specialises in, the industrial sector. His experience ranges from warehouses and distribution facilities to advanced manufacturing facilities and data centres. He has also overseen much of our portfolio with Ronald McDonald House nationwide and also has commercial office experience. Alex also oversees all aspects of AEW's People Strategy, including leading the Social Value and EDI forums.
Dave Somers
Associate Director
Dave's experience is diverse but with extensive experience in the Industrial and Retail sectors. Dave has developed multiple out of town shopping centre schemes and employment parks covering typologies from trades counter to warehousing and distribution facilities. Dave constantly looks for pragmatic, simple design solutions to aid the smooth running and commercial success of our projects whilst maintaining the overall design ethos in the detail.
Rob has worked across many of our specialist sectors, delivering some of the practices largest and most complex projects. His sector experience includes offices, retail, sports facilities and leisure developments. Rob's experience allows him to explore and understand the specific issues in any brief and then develop an appropriate design solution. Rob believes that the most successful outcomes are created by teams that support and encourage each other at every stage.
Let's Talk