Liverpool Shopping Park is a retail and leisure park located on a key route into Liverpool City Centre. We worked on the multi-phased development for over 20 years and, once complete, will be one of the largest destinations of its kind in the UK.
Project Credits
Derwent Group

Client

Liverpool

Location

Retail & Leisure

Sectors

Architecture, Masterplanning

Services

700,000 sq ft

Size

2001- 2021

Programme

Complete

Status

Beccy Lane

Photography
20+ year
invovlement in the park
Secured planning for
multiple phases
Will total 700,000 sq ft
once complete
Retail & leisure mix
including leading brands
The Brief & Design Development
We worked with The Derwent Group for over 20 years on Liverpool Shopping Park. We helped assemble the site, masterplan the phasing and supported extensive stakeholder engagement to bring the landmark development forward. We have provided masterplanning and architectural services across the Park, securing several planning permissions and supporting design and delivery on several phases.
Given the challenges faced by the retail sector throughout the project duration, flexibility and a focus on end user requirements and customer experience were critical in ensuring our proposals for the shopping park remained relevant and attractive to both tenants and customers.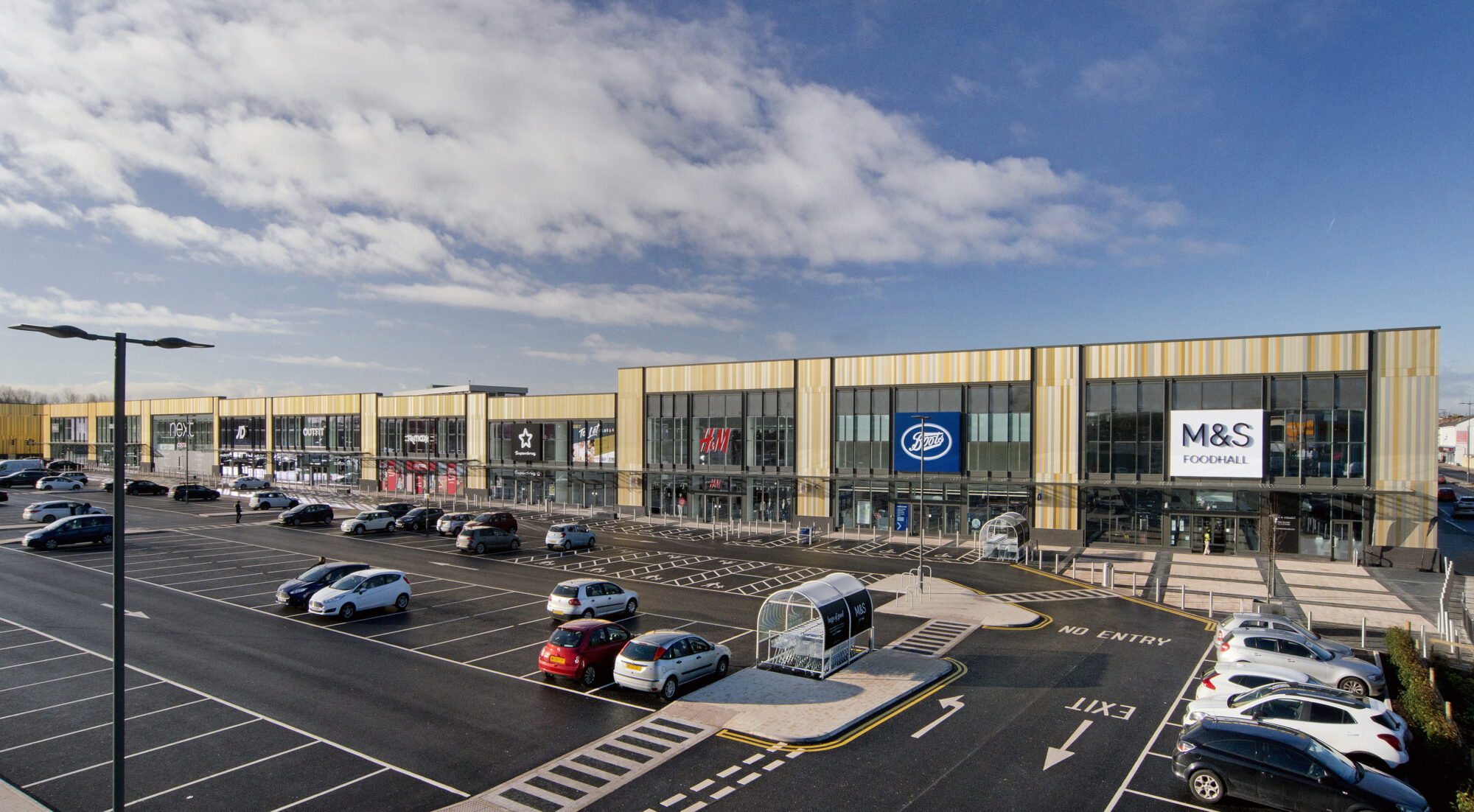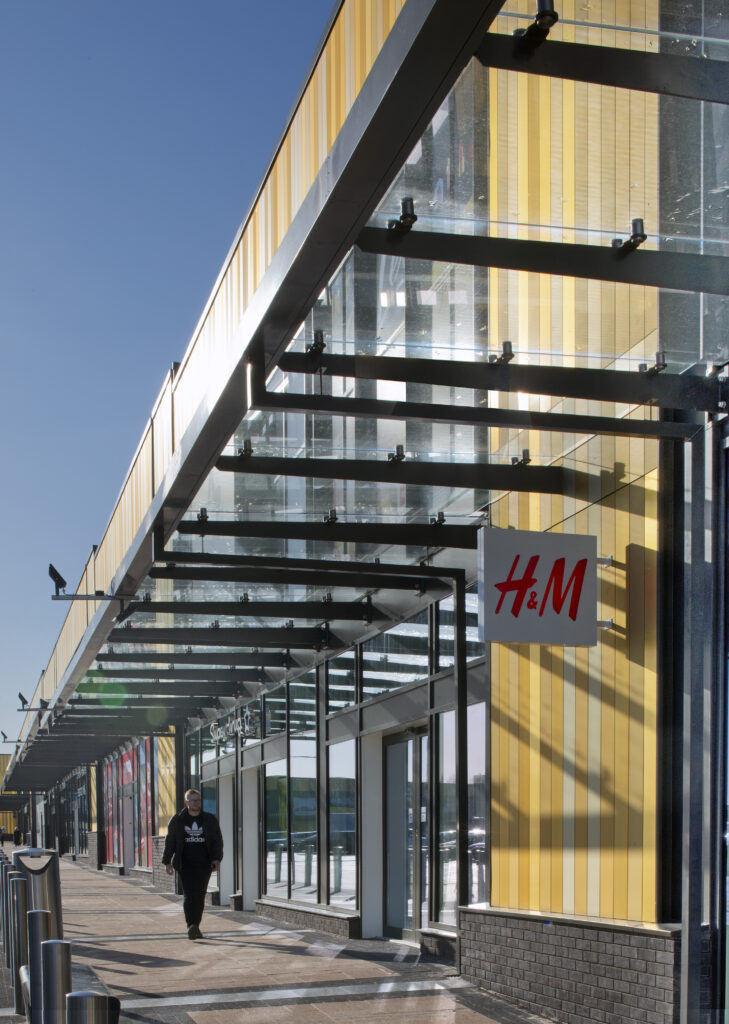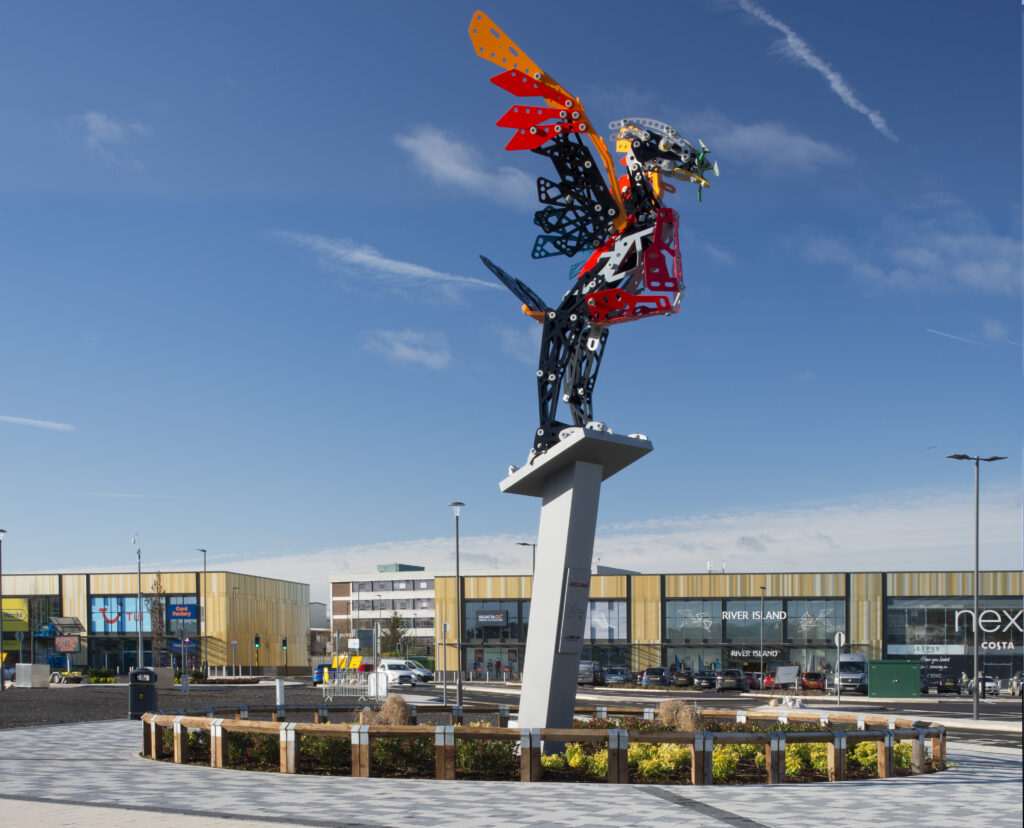 The core site at LSP is now a thriving retail and leisure destination, occupied by a range of leading high street brands with complementary food and beverage units. Previously a site for Meccano and Hornby Railway from 1914 to 1979, a Liver Bird statue made from Meccano stands proudly at its centre.
In addition to the core park, we helped deliver satellite sites nearby. These provide a lifestyle shopping park for DIY and home furnishings, land for light industrial and manufacturers, standalone retail units and an early leisure phase. We also worked directly with B&Q, the anchor of the lifestyle park, to incorporate their branding into their new LSP store.
In 2019, we secured planning permission for a further phase of development. This scheme will include a leisure block comprising a six-screen cinema, a new bowling alley, a gym and five restaurant units. A separate building will accommodate a 60,000 sqft anchor retail store and a further 16 smaller retail units. This phase will bring the Park's total retail offer to over 300,000 sqft.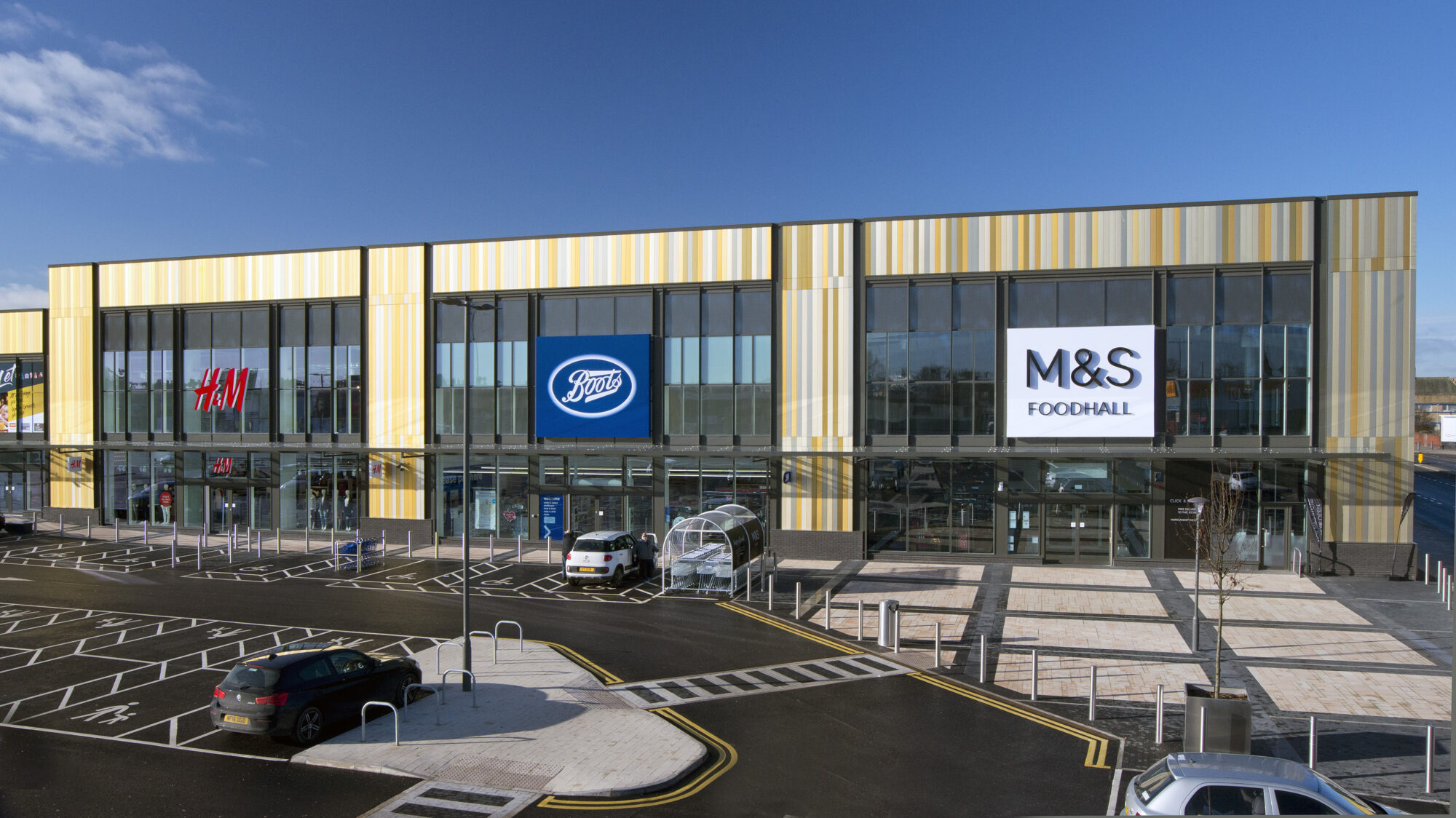 Tenant Testimonial
"Liverpool Shopping Park merges high fashion retail with cutting edge design and a retail formula that is relevant and on point with the requirements of tenants and shoppers- it has become a destination and is a joy to be part of."
Alex Farmer
ARTAL Director and retained Project Manager, Footasylum
Project Team
Ross Huntingdon
Associate Director
Let's Talk