Pioneer Place is a leisure-led regeneration project in the heart of Burnley. The development has seen us transform a brownfield site into a 7-screen cinema and several bars and restaurants - boosting the town's cultural and social offer and revitalising it's night time economy.
Project Credits
Maple Grove Developments

Client

Burnley

Location

Retail & Leisure

Sectors

Architecture

Services

18,800 sq ft cinema / 12,750 sq ft retail

Size

£23m

Value

2018 - 2023

Programme

Complete

Status
5 new
bars and restaurants
High quality new
public realm
The Brief & Design Development
We were appointed by Maple Grove Developments to develop regeneration proposals for a vacant but prominent site in the centre of Burnley.
The client's aspiration was to create a leisure-led mixed-use development with an anchor cinema unit. This was to be supported by multiple smaller units targeted at other family-oriented facilities such as restaurants and cafes and additional retail units – providing a full day offer for visitors.
The site was a key part of Burnley Council's long-term plan to regenerate the town centre as an attractive place for people to work, live, visit and invest. It therefore also needed to act as a focal point, connecting disjointed areas and assisting in promoting a positive image of Burnley town centre.
As a result, we worked closely with Maple Grove and Burnley Borough Council in developing our proposals that would meet their requirements. We originally secured planning approval for the site in January 2020 but, because of market changes brought about by Covid-19, we worked closely with the project partners to revisit and revise our proposals to provide a flexible design solution which better met the needs of the market.
"This is another step forward in helping to secure Burnley's future as a thriving centre with an attractive shopping offer during the day, and a vibrant night-time economy..."
Councillor Mark Townsend
Council Leader, Burnley Council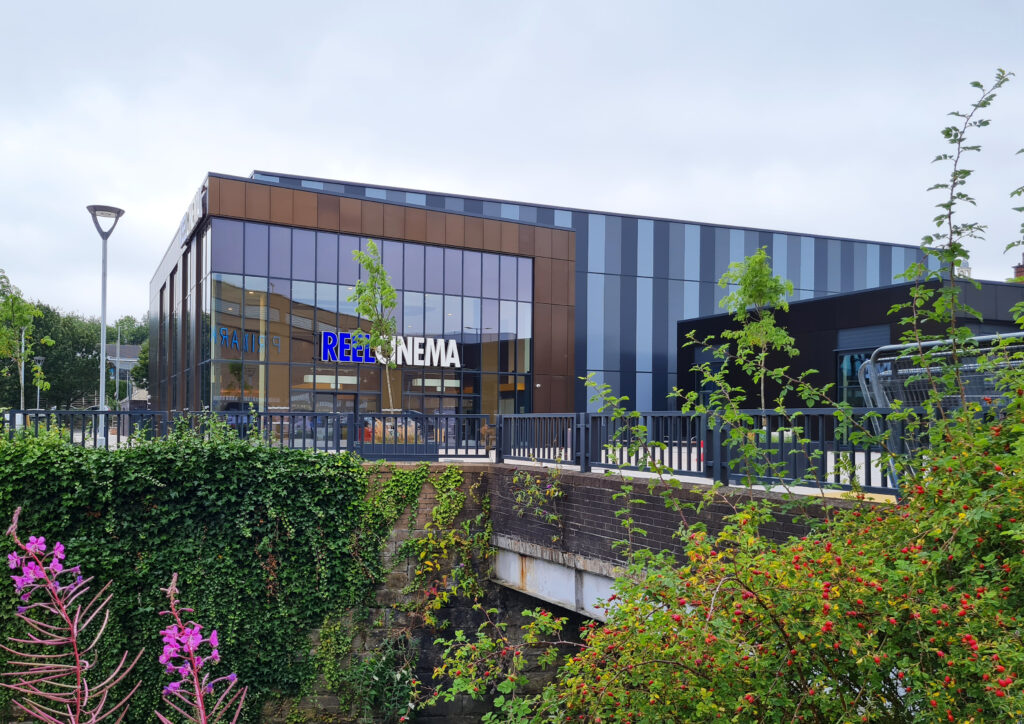 We're extremely proud to have collaborated with the partners on this landmark project – helping to revitalise the town centre and making it an attractive place for people to live, work, visit and invest in.
The high-quality scheme will raise Burnley's profile as a leisure destination and enhance its night-time economy. It is also hoped that the high-quality building design and enhanced public realm, will enhance the arrival experience into Burnley and improve connectivity throughout the town centre.
The final scheme is anchored by a new seven-screen REEL Cinema. Other tenants in the five food and beverage units include Loungers, Nando's and Starbucks. The scheme also incorporates a new public square and a 226-space car park.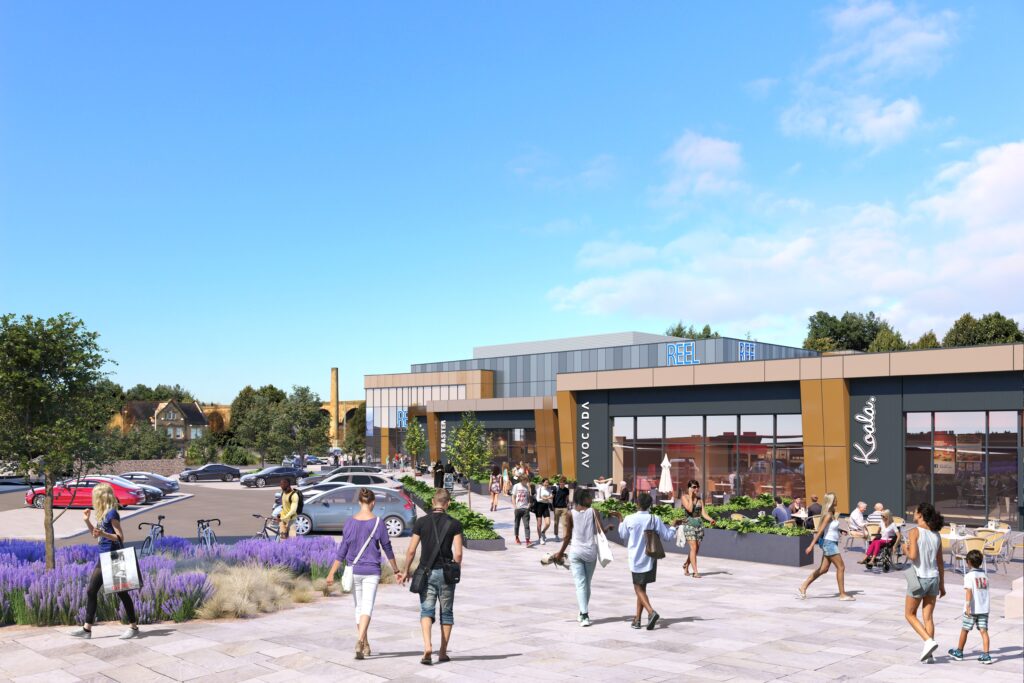 Client Testimonial
"Pioneer Place is a significant regeneration project which will benefit the people of Burnley and the wider Lancashire area. It's a place where people will want to come and spend time for years to come and we're incredibly honoured to have played such a fundamental role in its creation... I couldn't be more proud of the way in which our teams have worked so collaboratively to ensure that these projects were delivered."
Jeremy Hartley
Managing Director, Eric Wright Group
Let's Talk