The Merseyway is a failing shopping centre in the heart of Stockport. Since 2018, we have worked closely with Stockport Council to purchase, design proposals for and deliver the phased regeneration of the centre to transform and revitalise the town centre.
Project Credits
Stockport Metropolitan Borough Council

Client

Stockport

Location

Retail & Leisure, Community & Culture

Sectors

Architecture

Services

Various

Size

Various

Value

2018 - Ongoing

Programme

Ongoing

Status

Incognito (STOK)

CGIs
Multi-phased
regeneration
Revitalised existing retail
into a mix of uses
£14.5m of Future High Streets
funding secured
The Brief & Design Development
The Merseyway was an underperforming shopping centre that no longer provided an attractive retail environment to the local catchment, whilst also suffering increasing leakage to competing centres outside the town.
We were tasked with developing proposals for the transformation of the shopping centre, with the Council's aspiration to create a new destination offer. This was to be integrated into the town centre and appeal to both retailers and customers. The aim was to introduce complementary uses to support the vitality of the town centre, bring new users into the shopping centre and improve the overall aesthetic quality of the town.
With this in mind, we worked closely with the client and their advisors to evaluate existing stock and advise on condition survey requirements. This process in tandem with an early engagement helped prioritise development options based on uses, existing building footprint and proximity to established or emerging assets. Our work involved targeted engagement with the Council and other local stakeholders.
"This is a game changing opportunity to spend £14.5m of government money improving our town centre with new public facilities, breathing new life into vacant retail which will attract thousands of much needed visitors back to Stockport town centre…"
Cllr Elise Wilson
Leader of the Council (discussing StockRoom)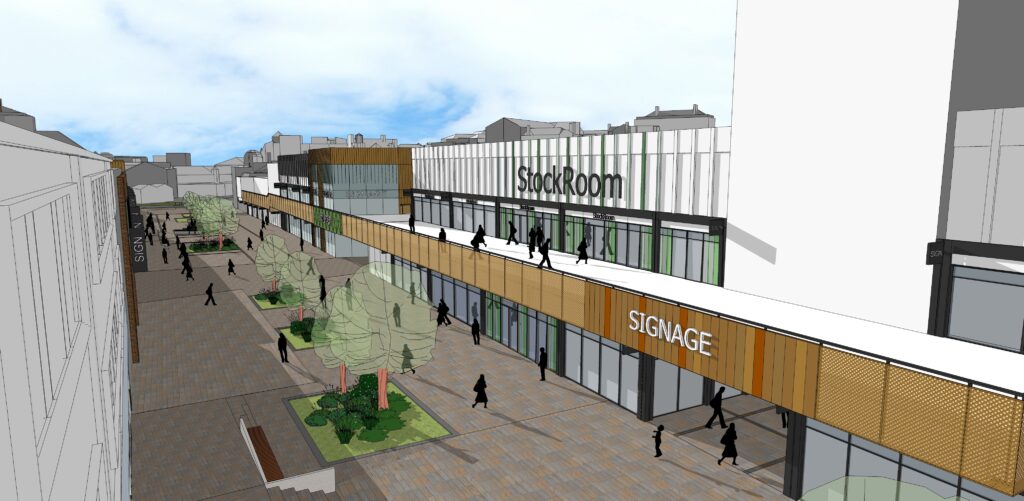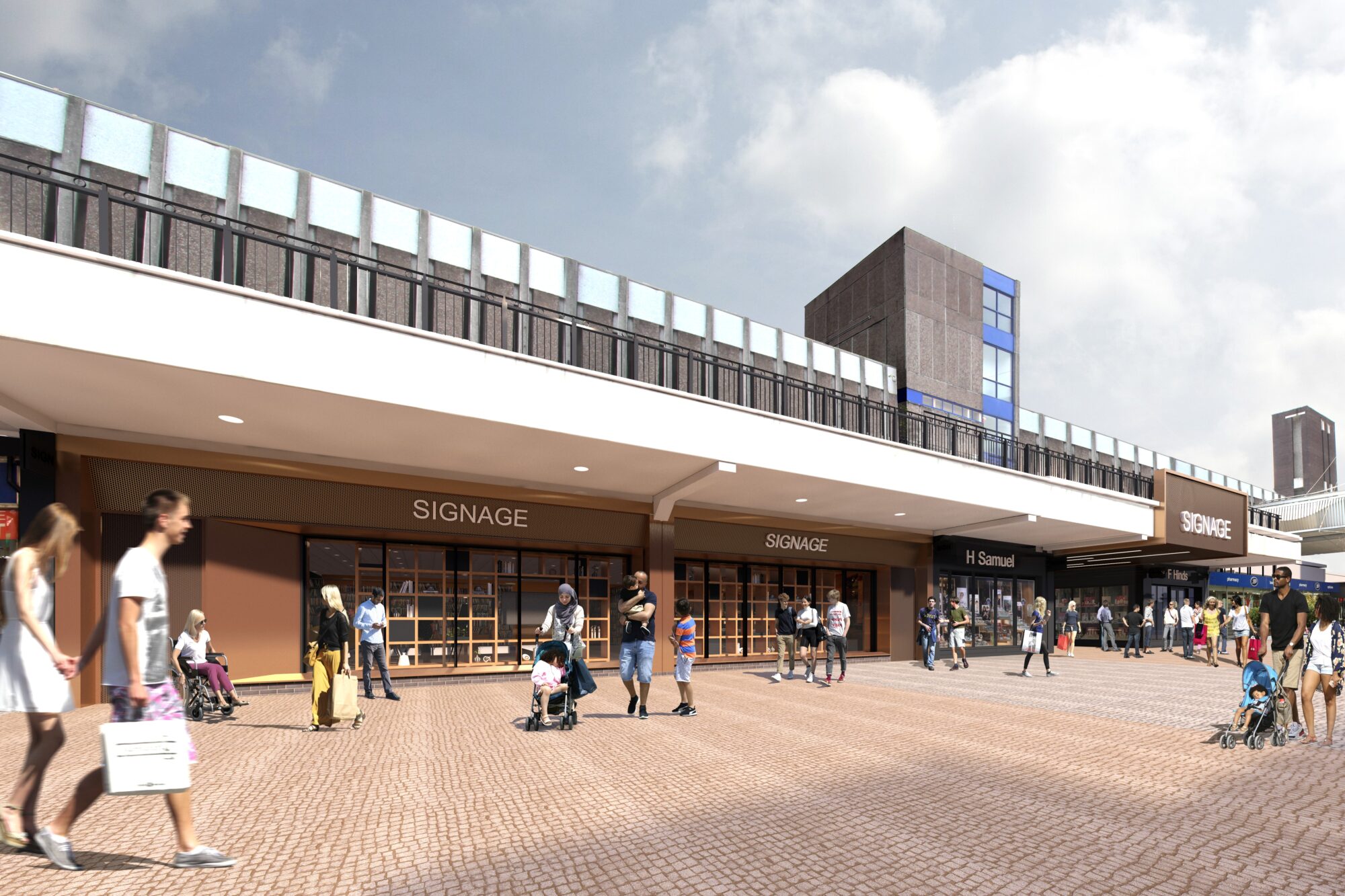 We developed an overarching strategy for the Merseyway that successfully weaved  a new civic offer into one destination which simultaneously created a community focus whilst also readdressing the balance of retail in the area.
The overall project is ongoing however we have achieved a number of successes through our work to date.
At 'StockRoom' we assisted the Council with their successful submission for the Future High Street Fund. Since then, together we have developed proposals and secured planning approval for a future-focused learning and discovery hub. The civic space will
celebrate the town's culture and creativity and will provide an opportunity for local people to learn new skills, practice arts and crafts, enjoy live music and performances, use free services, and benefit from cutting-edge learning and IT facilities.
We also secured planning permission for the Stockport 'Innovation Centre'. This repurposes the upper floors of the two-storey shopping centre to provide a new co-working space. This opened in Autumn 2023.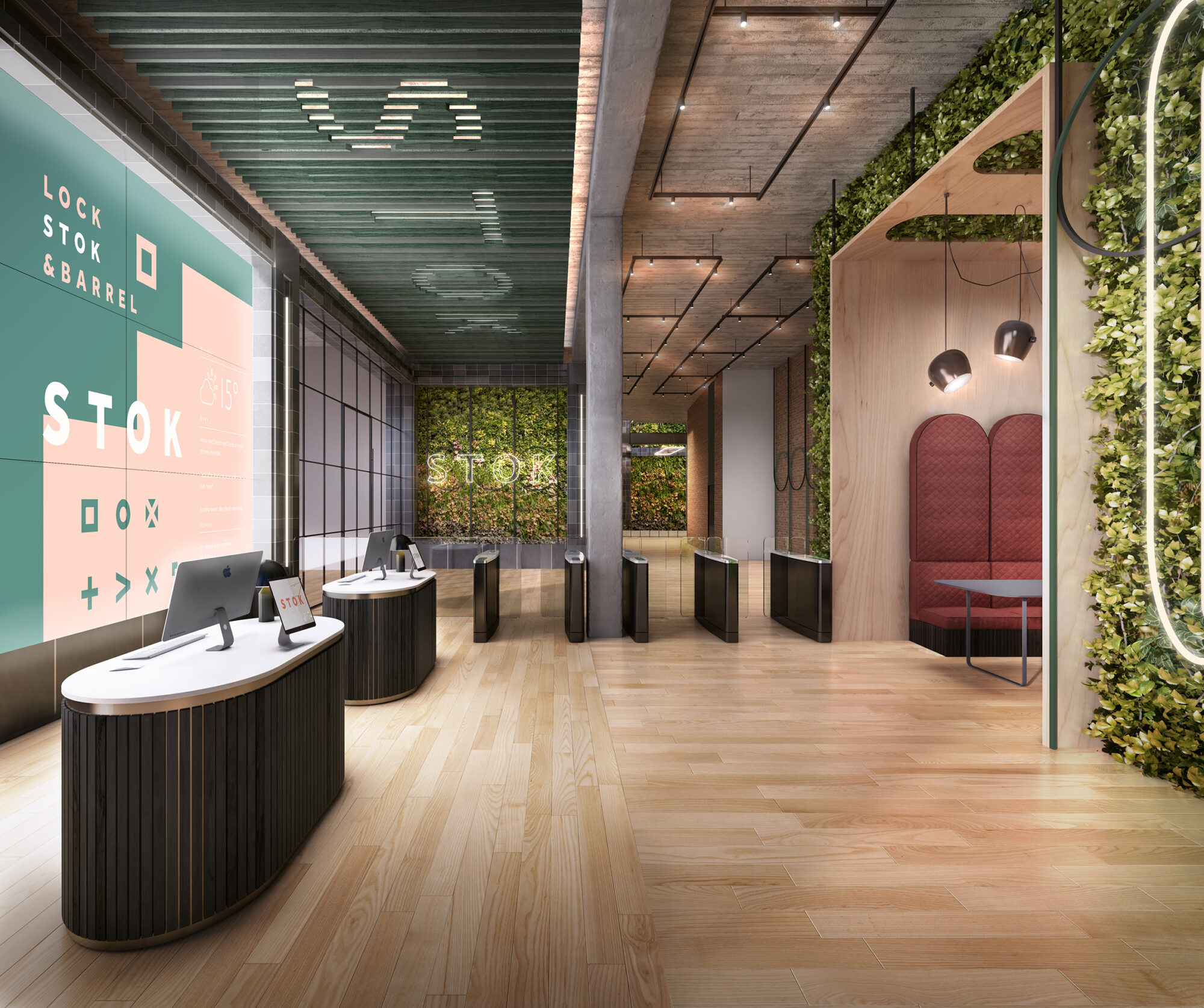 Another project has involved the transformation of the two-storey BSH store, which had been left largely vacant since its closure in 2016. Our proposals separate the former department store into four smaller retail units to help bring the space back into use and  include replacing the façade and creating new feature entrances in line with the wider Merseyway re-fronting strategy. A set of 1970s concrete relief murals commissioned by BHS will also be restored as part of the works, retaining a link to the site's heritage. Planning was granted in September 2021 and the project is currently on site.
Elsewhere we have worked with Glenbrook to secure change of use for the former M&S store to create a new 62,000 sqft office with 5,000 sqft of ground floor retail. This opened in 2022 and is now known as STOK.
Following on from our successes, we have been appointed to advise the Council on the repositioning­ of the Debenhams store for the addition of small units which are targeting the digital and creative sector.
Project Team
Rebekah Parkinson
Architect
Let's Talk