Profile
We're a collaborative placemaking practice that puts communities, clients and the environment first. With a 30-year track record, we've been a guiding force behind architectural excellence and associated services across our specialist sectors.
We bring spaces to life, going beyond the ordinary to create immersive experiences that connect with communities. Our focus is on practical, sustainable solutions that hold lasting value for our clients and society.
By adopting this multi-layered approach, and rethinking how we live and inhabit spaces, we contribute to tackling climate change while leaving a meaningful and lasting impact.
The Team
We are a dedicated team of 100 professionals, passionate about the art of placemaking. Our team includes Architects, Technologists, Interior Designers, and Masterplanners, supported by specialists in BIM, Heritage, Planning, Retrofit and Sustainability.
A workplace for the future
The first phase of Future Carrington
Our Approach
We're committed to meeting the needs of communities, clients and the environment. This guides our projects and daily operations, where we prioritise social value and sustainability whilst continually looking for ways to innovate and improve. The success of our approach is underscored by our B Corp Certification.
Sustainability
We believe in architecture as a force for good. We lead by example, setting ambitious business sustainability targets while supporting our clients in achieving their own sustainability goals. Our approach is underpinned by a commitment to continuous improvement, both internally and with the wider industry.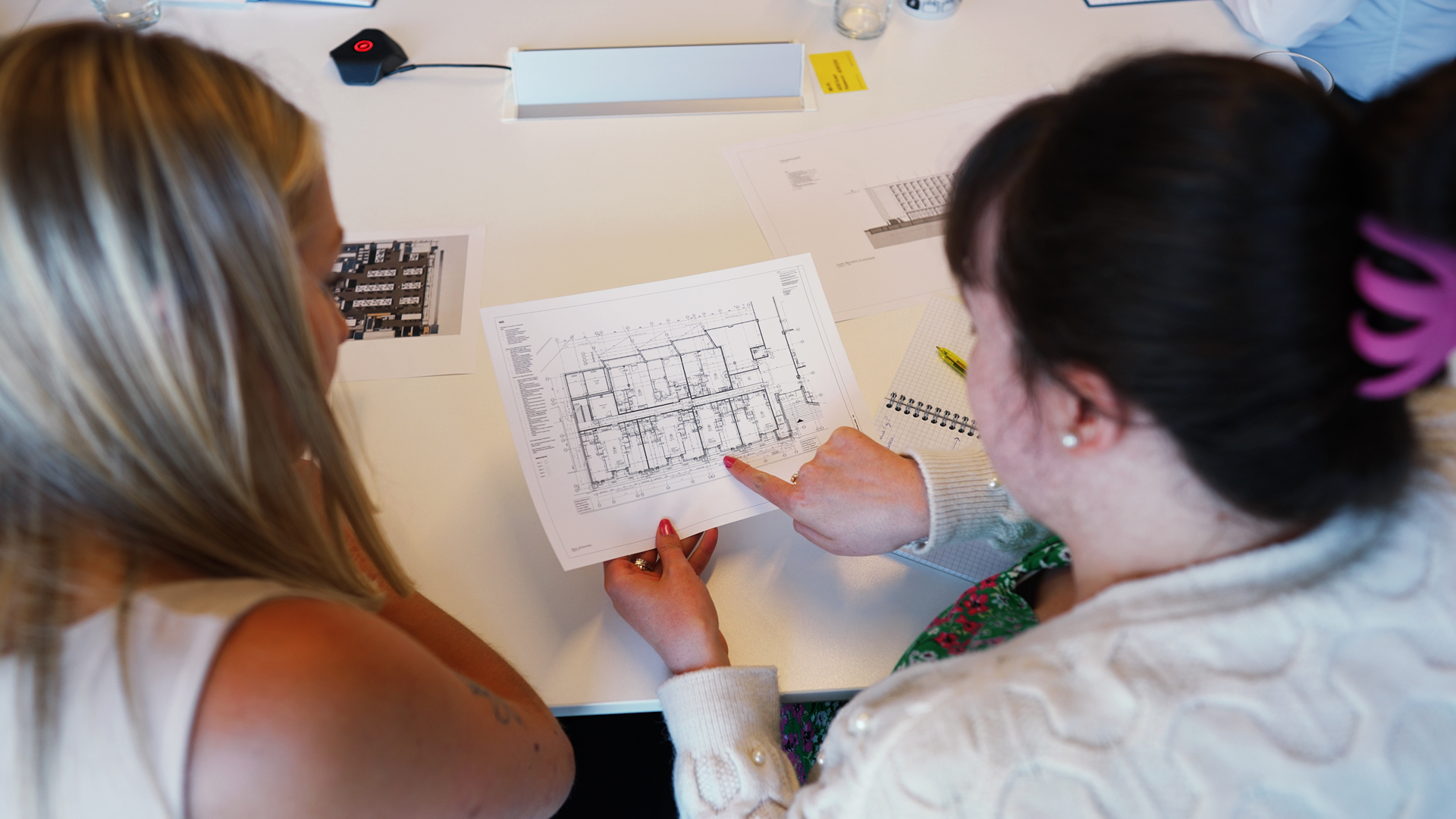 Organisation
The Sunday Times
Award
Best Places to Work, Listed
The Sunday Times Best Places to Work list honours and celebrates Britain's top employers and acknowledges the best workplaces for women, LGBTQIA+ community, disabled employees, ethnic minorities, younger and older workers and wellbeing.
Organisation
Architects Journal
The AJ100 celebrates the UK's most innovative, ambitious and successful architectural practices, based on the number of qualified architects employed. This was the first time AEW joined the list of the largest practices in the UK.
Organisation
Northern Housing Awards
Award
Regeneration of the Year, Winner
The Northern Housing Awards focus on the individuals and organisations who make it their mission to improve homes and communities in the north. It was great to see the delivery of high quality, sustainable homes at Sale West for Irwell Valley Homes recognised in this way.
Organisation
Insider North West Property Awards
Award
Commercial Development of the Year, Finalist
Scheme
Symmetry Park, Ma6nitude
The aim of these awards is to celebrate the property industry in the North West. We were proud to have acted as Architect for the Symmetry Park, Ma6nitude development and were delighted to see it recognised with this nomination.
Organisation
Knowsley Business Awards
Award
Commercial Development of the Year, Winner
These awards celebrate the energy, determination and success of organisations and individuals in Knowsley who are making a valuable contribution to the local and regional economy. We were delighted to see our 850,000 sqft industrial development for PLP acknowledged with this accolade.
Organisation
British Council for Offices (BCO)
Award
Test of Time, Finalist
Scheme
Moneypenny, Wrexham
Having been a regional winner, and a national finalist, in the 'Corporate Workplace' category in 2016, we were proud to see our office scheme Moneypenny shortlisted in the Test of Time category. The accolade rewards previous BCO award winners that have proven themselves to live up to their original aspirations and intentions.
Organisation
Royal Institute of British Architects (RIBA)
Accreditation / Membership
RIBA Chartered Practice, Chartered
Accreditation / Membership
B Corp, Certified
Organisation
UK Green Building Council
Accreditation / Membership
UKGBC, Member
Organisation
Investors in People
Accreditation / Membership
We invest in Wellbeing, Gold
Organisation
Royal Institute of British Architects (RIBA)
Accreditation / Membership
RIBA Inclusion Charter, Signatory
Organisation
Constructionline
Accreditation / Membership
Gold, Member
Let's Talk