Glossop Town Hall is a Grade II Listed building in the heart of the town. Working closely with High Peak Borough Council, we led the sensitive building fabric restoration work to secure the iconic building for future generations and enable it to be brought back into community use.
Project Credits
High Peak Borough Council

Client

Glossop

Location

Community & Culture

Sectors

Heritage, Architecture

Services

£1m

Value

2018 - 2020

Programme

Complete

Status

Positive Image Photography

Photography
Grade II Listed Building
dating back to 1838
Sensitive building fabric
restoration
Lead consultant for
a specialist design team
Fusion21
framework procurement
Dating back to 1838 and constructed in the Classical style, Glossop Town Hall had lain largely vacant for several years and had fallen into disrepair. We were appointed by the Council to undertake the role of Lead Consultant to secure funding, develop proposals for and oversee a series of repair and restoration works across the Grade II listed building.
Following the appointment of the specialist team to work alongside us, we led a series of onsite surveys and design reviews. This informed our understanding of the issues with the fabric, how the building could be repaired whilst remaining operational and what specialist surveys were required to guide our approach.
On completion of the specialist surveys and reports, we co-ordinated our restoration proposals in close collaboration with the budget and programme to ensure viability. We led both the successful planning submission and conservation consent through our inhouse consultants.
"These works to restore and safeguard the Town Hall for generations to come are a key element of the significant investment we're making in these much-loved civic buildings…"
Councillor Damien Greenhalgh
Deputy Leader and Executive Councillor for Regeneration, High Peak Borough Council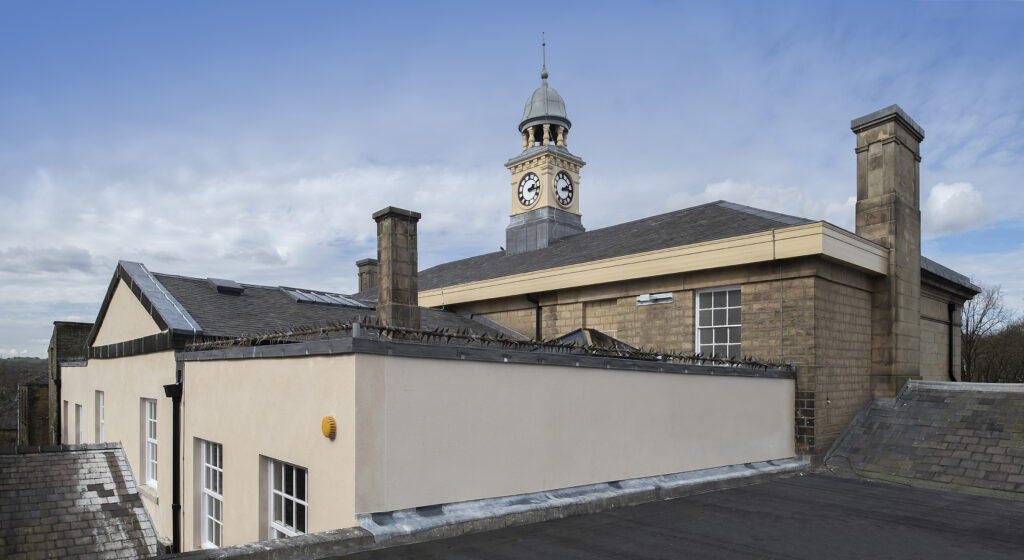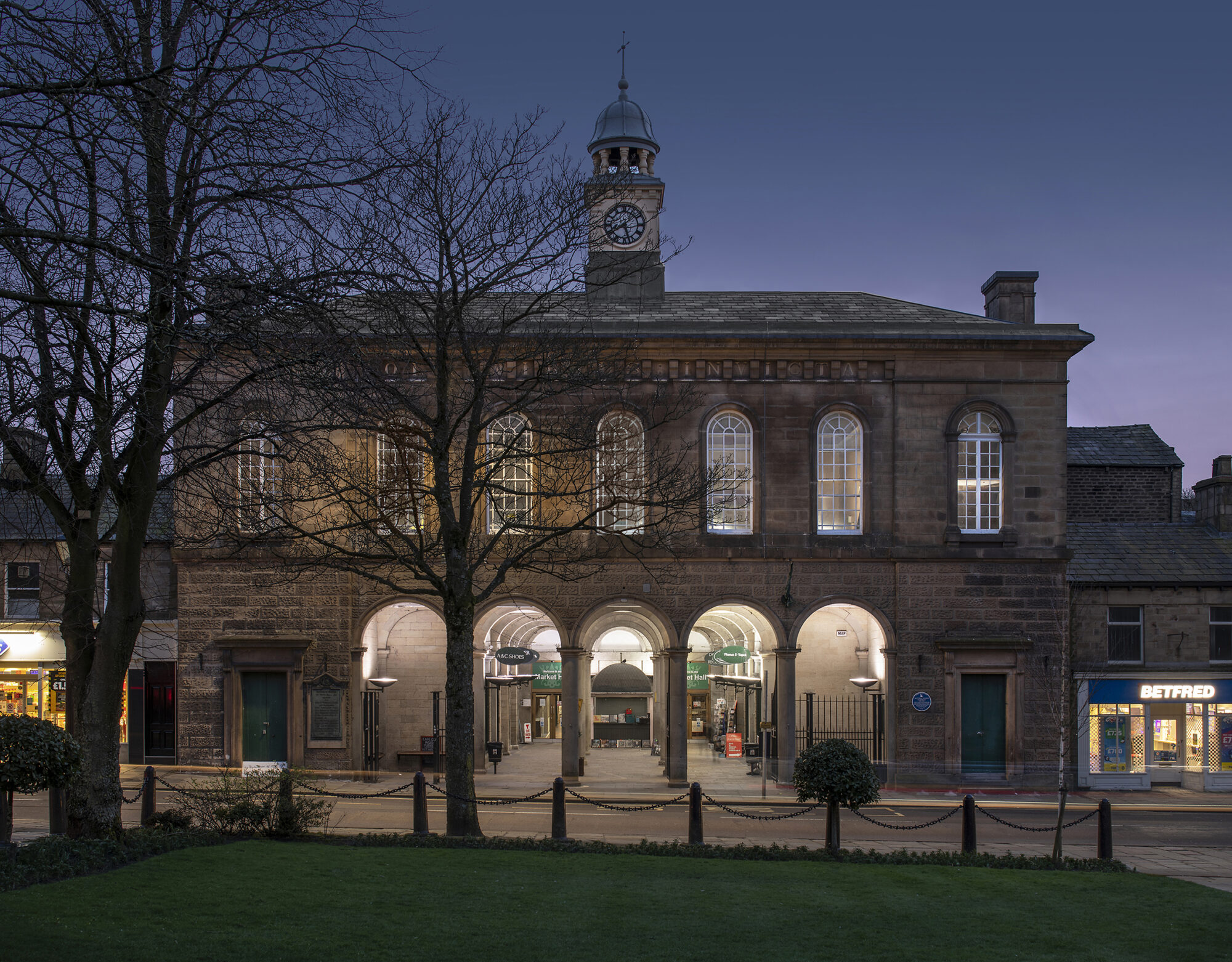 The complex nature of the building and its use dictated how the design was developed. We continually consulted the specialist reports recommendations and the existing historic detailing, to design a sympathetic restoration of the building. Throughout the design phase, we maintained constant dialogue with the conservation officer and building control teams to ensure issues were managed and all risks were mitigated and agreed prior to construction.
We co-ordinated a range of sub-consultants specialising in asbestos treatment and removal, damp and rot treatment, horology and historic paint to stabilise the building. Requirements for safe removal of asbestos led to a phased approach to the removal and replacement of the roof and its structure.
In addition to restoration of the roof, the clock and clock tower and rendering to various elevations, we also arranged for surveys and castings of the original plaster ceilings and ornate mouldings to be taken to enable their faithful restoration in future phases of work.
The completion of these restoration works, has halted further deterioration of the Town Hall and secured its future. The Council have subsequently revealed their proposals for the building with the aim for it to become a new cultural and social hub for the town.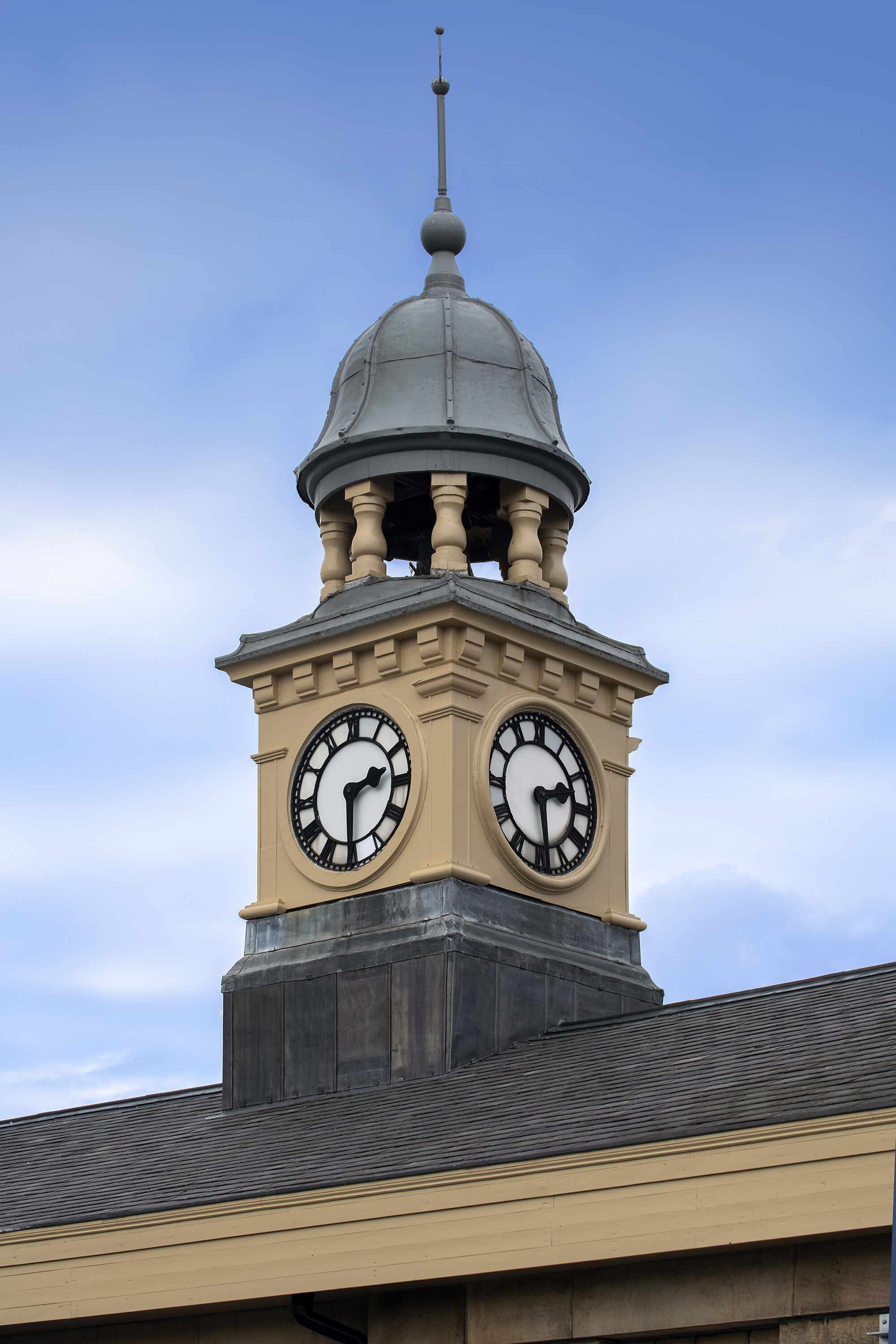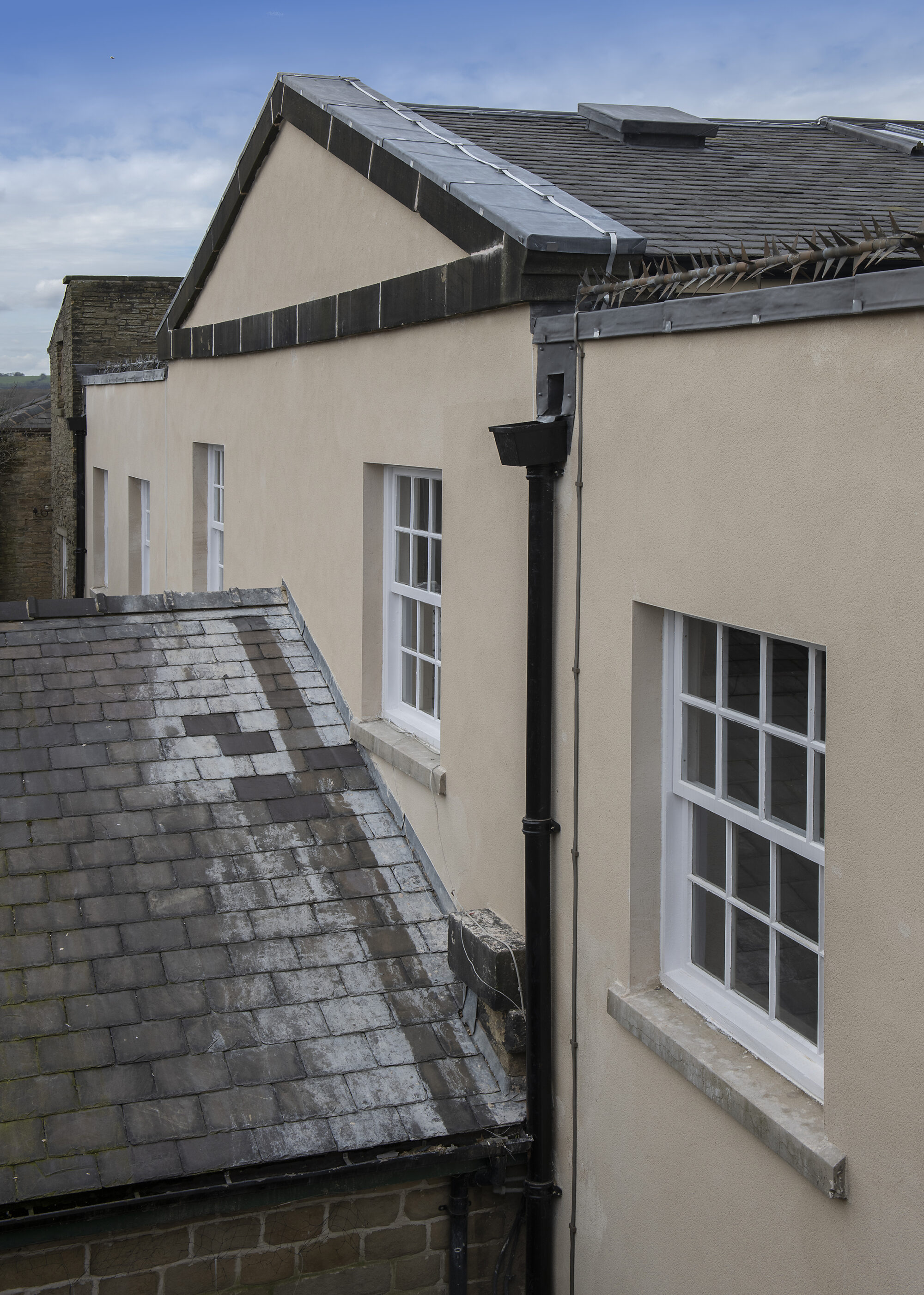 Conservation work included
Restoration of the clock tower and repair of the clock, with appropriate historic paint schemes

Stripping and decontamination of rare tonne slates for reuse on the main roof.

Complete strip and renewal of all pitched roofs.

Original laylight protected and retained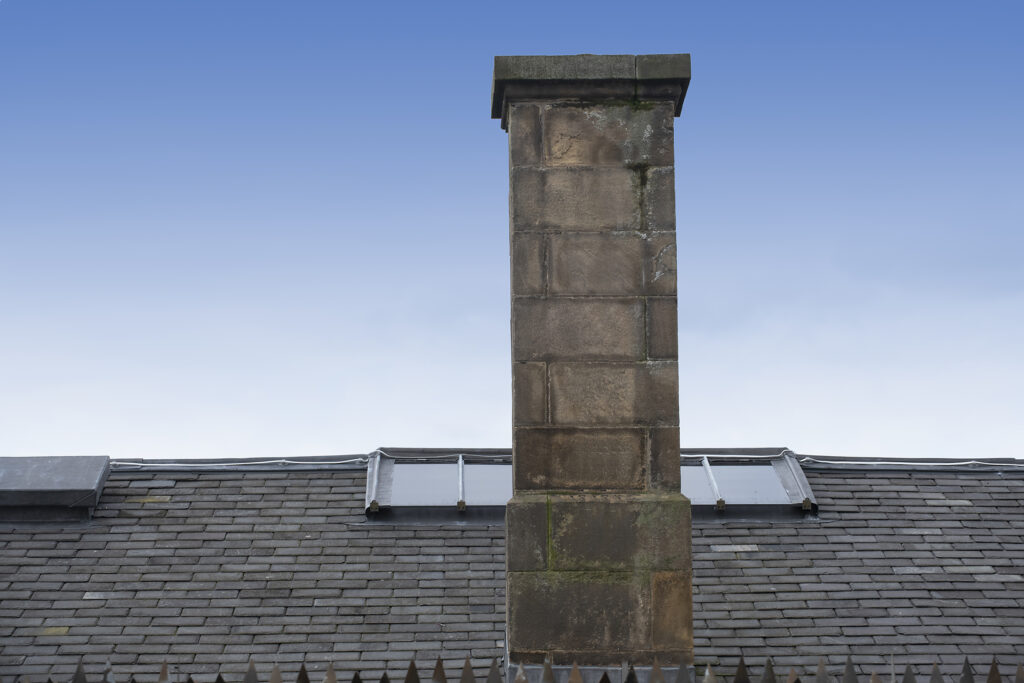 Let's Talk