Redditch Town Hall will become a "one stop" civic hub for the local community to access help and assistance in a single location. We are leading the extension and transformation of the existing building to accommodate a range of new and existing council and support services.
Project Credits
Eddisons / Redditch Borough Council

Client

Redditch

Location

Community & Culture, Offices

Sectors

Architecture, Interior Design

Services

-

Size

£15m

Value

2022 - Ongoing

Programme

Ongoing

Status
Redditch Town Hall opened in 1982 and, until 2020, was a busy civic building. However, following a shift-change in working patterns, much of the Town Hall's floorspace had become redundant.
We were appointed to investigate the internal reorganisation of part of the building and it's potential to accommodate new civic uses – the aim to create a "one stop" community hub. The Council hopes that by relocating key services into a single building, resource and infrastructure efficiencies can be generated and other assets in the town can be freed up and redeveloped.
In refining the brief, we undertook extensive engagement with existing and proposed occupiers. We focused on opportunities to co-locate complementary services and support resource sharing. Stakeholders included key personnel from proposed occupiers as well as local visitors. The requirements that emerged from the consultation sessions were key to informing our architectural and interior design proposals.
"…By consolidating different organisations within a central location, the hub can provide a convenient and multifunctional space for community members to access a range of resources, including library services. This approach fosters collaboration and synergy among different organisations, potentially leading to increased efficiency and effectiveness in delivering services to the public. "
Muj Rahman,
Manager, Redditch BID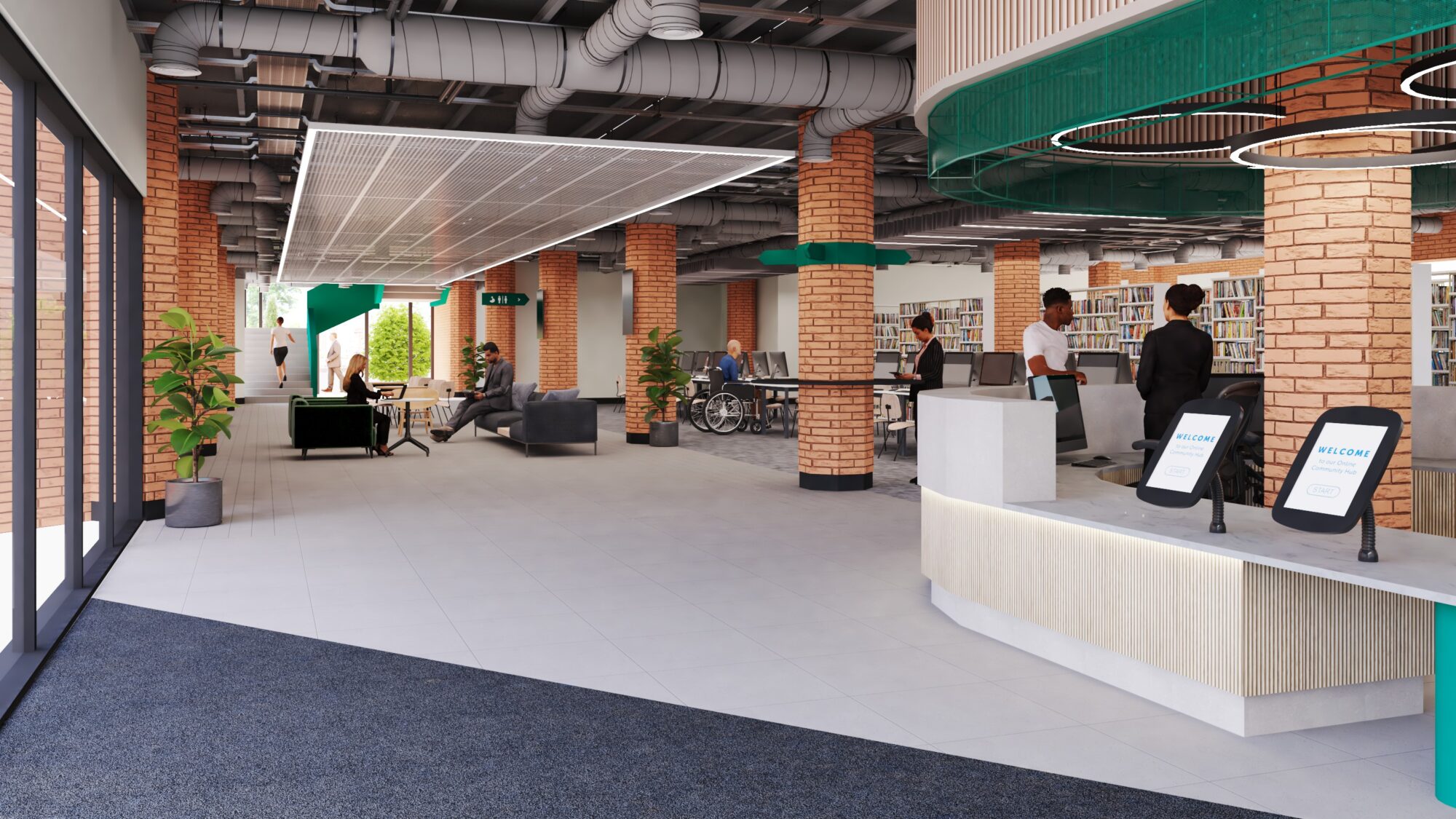 The final design includes the extension of the building and the provision of a new ground floor entrance with double-height reception area. This leads on to a wide central circulation spine which is bookended by a new staircase aimed at improving vertical connectivity.
This circulation spine is critical to the function of the building, enabling clear navigation and creating a focal space with varying amenities accessed from it. These include the relocated Library, the Job Centre, the Citizens Advice Bureau and a host of other civic functions.
Internally, finishes have been carefully selected to focus on being welcoming and engaging to all building users. Existing furniture is to be audited and reused wherever possible. Any new furniture selections will focus on durability, flexibility and ease of use.
Externally, the extensions take precedent from the immediate context. Detailing remains consistent with the existing building, whilst the material palette of dark grey metal cladding has been proposed to contrast with the predominantly brick Town Hall.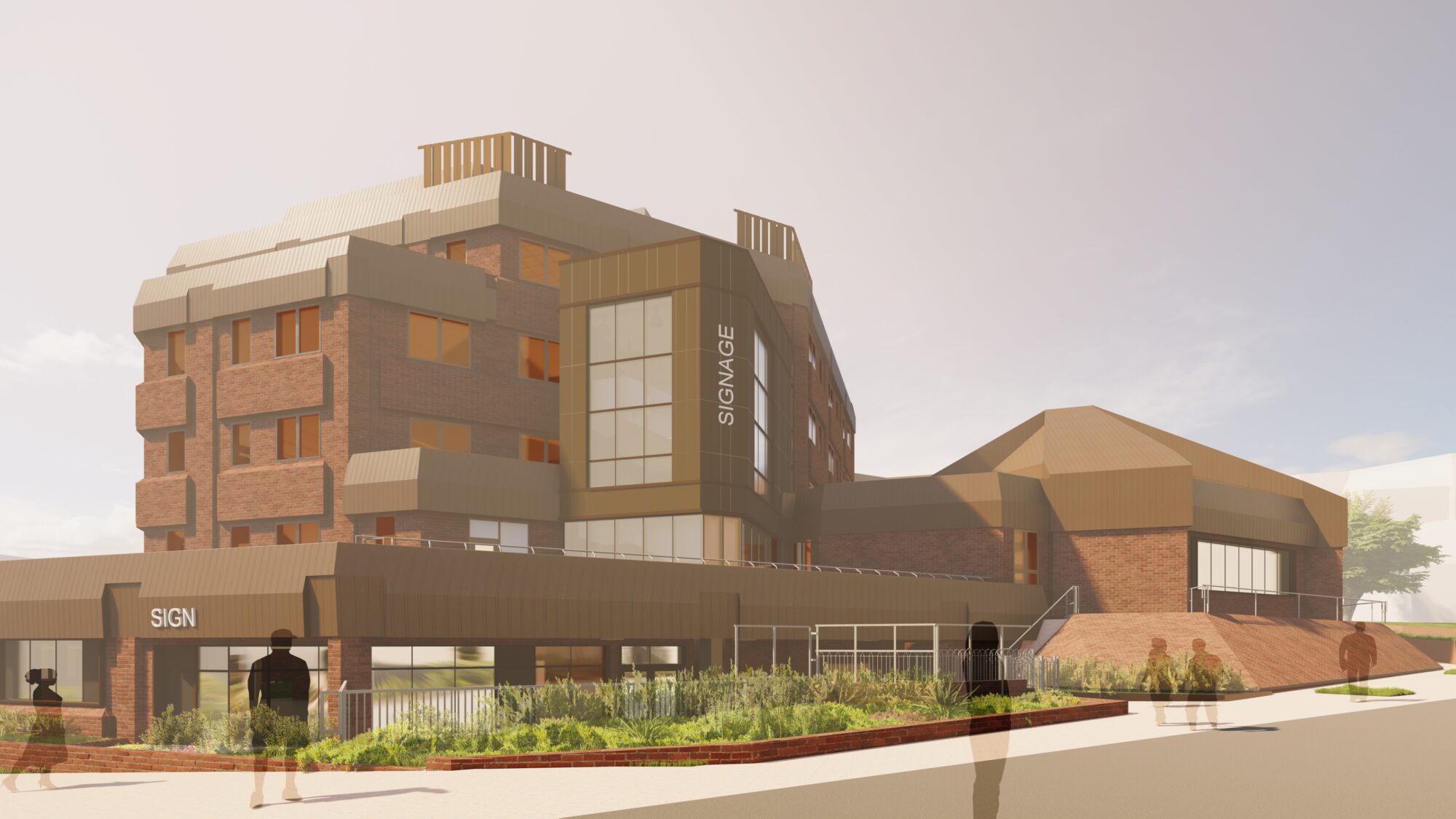 Let's Talk