We have been a trusted consultant to Tritax Symmetry for over 10 years. During this time we've been tasked with developing multiple strategic masterplans and delivering best-in-class logistics and manufacturing buildings across the North of England.
Project Credits
Tritax Symmetry

Client

North of England

Location

Industrial

Sectors

Architecture, Masterplanning

Services

41,000 - 158,000 sq ft

Size

Various

Value

2005 - Ongoing

Programme

Ongoing

Status

BREEAM Very Good

Certifications

Tritax Symmetry

Photography
Insider North West Property Awards - Commercial Development of the Year

Finalist
Masterplanning & architectural
commissions
BREEAM Very Good
buildings delivered
Insider NW Property Awards
building finalist
The Brief & Design Development
Tritax Symmetry is a major developer in the industrial and logistics sector. They aim to provide best-in-class greener logistics buildings in unrivalled locations to its customers and, for the past 15+ years, we have been one of their select group of architectural consultants. Since our fist commission together, we have worked collaboratively to create new employment space throughout the North.
During this time we've been tasked with developing multiple strategic masterplans simultaneously, overcoming complex constraints and adhering to a wide range of design parameters to maximise a sites potential and achieve successful planning outcomes.
We have also delivered many individual buildings for Tritax Symmetry, sized and configured to suit varied end users. As one of a select group of consultants tasked with delivering Tritax Symmetry's blueprint unit design, we review and evolve the design and adapt it to suit the specific site context and occupier requirements.
Throughout all of the above work, we have collaborated with Tritax, listened to tenants, market specialists, neighbours and local authorities to ensure our designs meet wide-ranging stakeholder and market requirements.
"They are responsive and experienced. They deliver. They kept on doing exactly what they said they were going to do, and they kept on getting it right, so we kept on inviting them to do it again…and that's how 17 years has passed!"
Andrew Dickman
Managing Director, Tritax Symmetry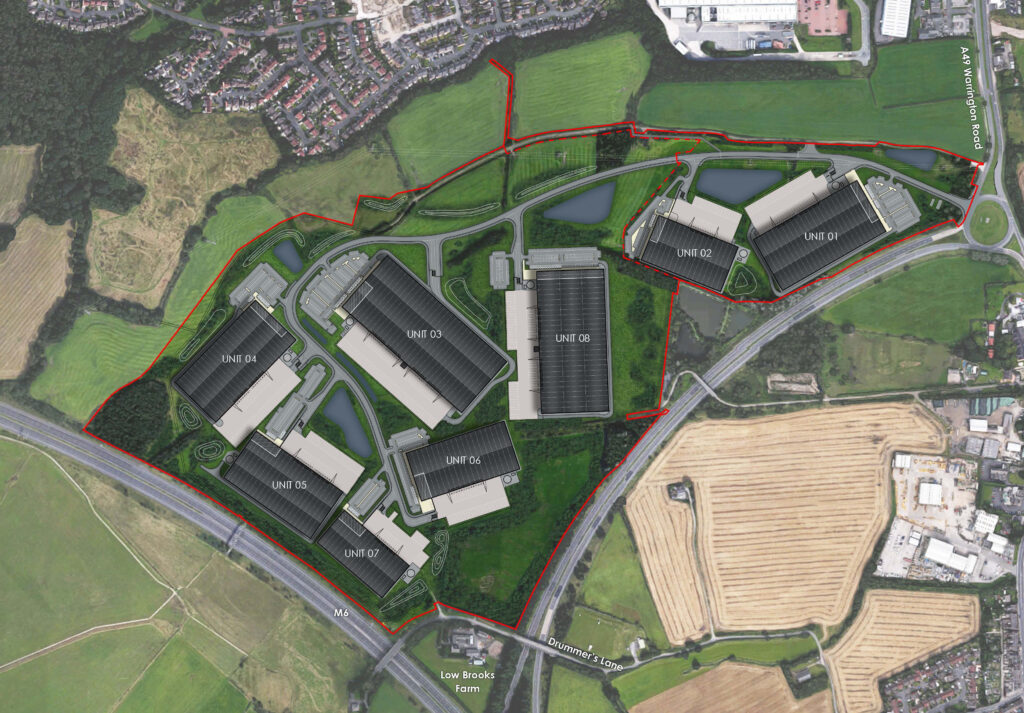 [01]
Working together we've delivered a range of masterplans and architectural commissions close to the North West's prime M6 and M62 corridors.
One of our most complex was Symmetry Park, Wigan. This was a greenbelt site for which we applied and achieved planning consent – despite being called in by the Secretary of State.
The site was not just politically challenging, it was also technically challenging. It was a former open cast mine and was constrained by a major gas line, overhead power cables and difficult levels. Our masterplan carefully mitigated these issues to achieve planning for 300,000 sq ft on industrial space across two units and outline permission for a further 1m sq ft of industrial space.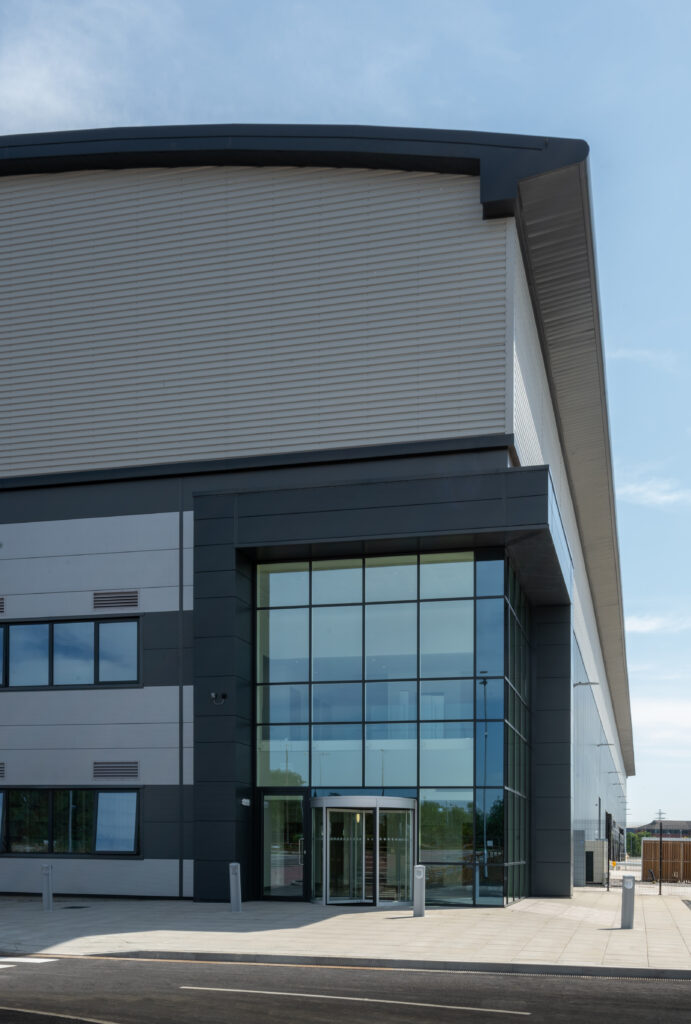 - External view of the double-height atrium and entrance at Ma6nitude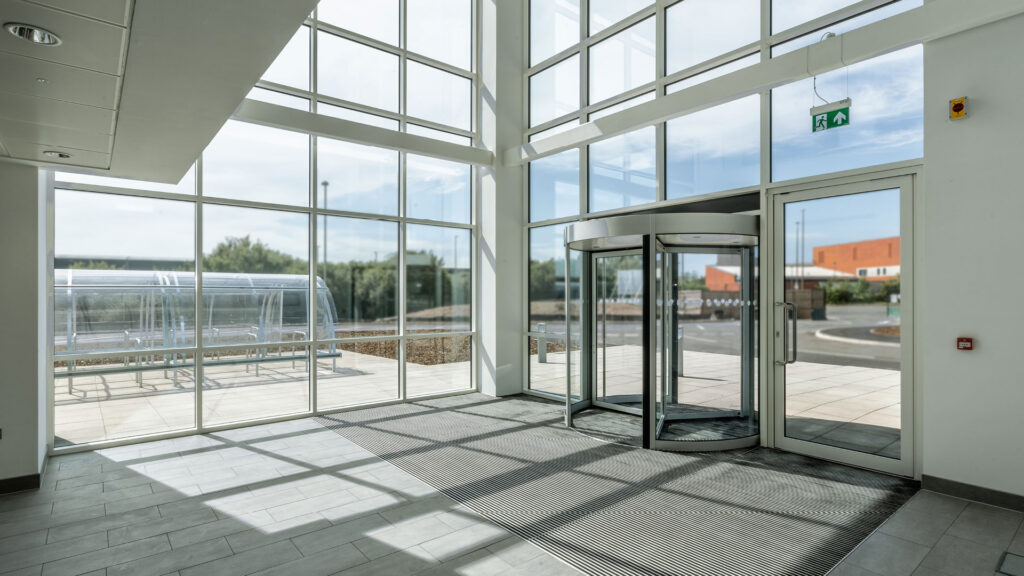 - Internal view of the double-height atrium and entrance at Ma6nitude
[02]
More recently – working for a JV between Tritax Symmetry and NPLL – we have acted as masterplanner and Architect on Ma6nitude, a development of up to 1.8m sq ft of industrial, manufacturing and logistics space in Middlewich. Practical Completion on the first speculative units of 149,000 sq ft and 41,000 sq ft was awarded in August 2022 amid strong occupier interest. Both achieved BREEAM Very Good and Net Zero in Construction.
Elsewhere on the site, Swizzels Matlow signed up for a 156,000 sq ft manufacturing facility which construction completed in 2023. This landmark deal has proved particularly successful politically, with a new end user led pre-let bringing a new employer to Cheshire East.
We continue to work with Tritax. Supporting the purchase of sites, reviewing land on which they have options and helping optimise their existing assets.
Project Team
Dan O'Hara
Associate Director
Let's Talk